Big drop in students taking IT subjects
Information and communication technology in schools is improving but it's inconsistent, with some secondary schools lagging behind, says schools standards...
Information and communication technology in schools is improving but it's inconsistent, with some secondary schools lagging behind, says schools standards body Ofsted.

Download this free guide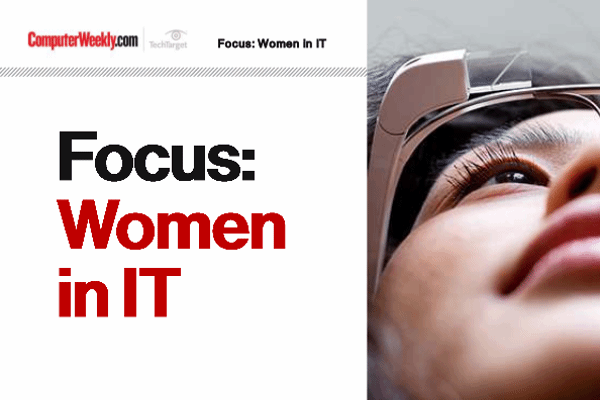 Shifting the landscape of gender and diversity
The number of women in tech in Europe is an average of 16%. This guide offers a collection of articles highlighting some of the prominent issues surrounding increasing the number of women in the IT industry.
By submitting your personal information, you agree that TechTarget and its partners may contact you regarding relevant content, products and special offers.
You also agree that your personal information may be transferred and processed in the United States, and that you have read and agree to the Terms of Use and the Privacy Policy.
There has been a decline in the number of sixth form students choosing to take computer studies. This has been particularly marked in girls, with 45% fewer taking an A-level in the subject in 2007 compared to 2004, as opposed to a drop of 31% in boys.
Ofsted said government investment and better planning in schools have contributed to improvement in the quality of school ICT lessons, yet not all pupils are benefiting, according to its "Importance of ICT: information and communication technology in primary and secondary schools 2005/8" report.
The report said schools are now making the subject a high priority for development. Government investment of nearly £2bn over the past decade has funded new equipment and staff training, and schools have improved leadership of the subject.
Christine Gilbert, Her Majesty's Chief Inspector, said, "Students are enthusiastic about learning ICT, both in school and at home. Ofsted inspectors saw some great examples of students using modern technology to communicate and present their ideas."
The picture was "most positive in primary schools, where achievement and standards rose as the survey progressed", said the report. In secondary schools, "students were adept at using ICT to present their work and communicate ideas, but standards in using spreadsheets, databases and programming were low".
In both primary and secondary schools many higher-attaining pupils were insufficiently challenged.
In Key Stage 4, students studying some vocational courses often spent time demonstrating what they could already do rather than acquiring new skills. And despite it being a statutory requirement, one in five secondary schools made insufficient provision for students who chose not to take an ICT qualification at Key Stage 4.
Assessment was deemed the weakest aspect of ICT teaching and was inadequate in one school in five. It was rare for schools to measure pupils' attainment in the subject on joining secondary school, track their progress, or assess the use of it in other subjects, so ICT teachers had little idea about how well they applied their skills elsewhere.
The report recommends that the government should evaluate the level of challenge posed by some Key Stage 4 qualifications, whilst also finding ways to encourage more girls to study ICT in the sixth form.
The report concludes that it is up to school leaders to find ways of getting ICT into more of their classrooms, to ensure it is well taught and assessed, to promote higher standards and to get good value for money from the investments they make.
Read more on IT jobs and recruitment