EDS has made a lump sum payment of about £25m to HM Revenue & Customs, three years after the department announced that the two sides had settled a dispute over the botched introduction of tax credits.
The payment will be a relief to senior officials at HM Revenue & Customs after the department agreed highly unusual settlement terms with EDS.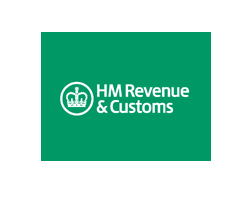 When HMRC announced its settlement with EDS over tax credits systems in 2005, no mention was made that £26.5m of the agreed compensation of £71.25m would be subject to EDS's winning further work from the UK government.
HMRC wanted to keep the terms of the settlement secret - but details were exposed by Conservative MP Richard Bacon, a member of the Public Accounts Committee, who asked many questions about it.
He learned that EDS was to make quarterly instalments of 4.5% of income from future government work over three years.
But EDS did not win all of the contracts it had expected and made only small payments to HMRC. In 2007 Bacon asked prime minister Gordon Brown about the slow rate of EDS's payments.
In prime minister's questions, Bacon said, "EDS has to pay £71m in compensation to HM Revenue and Customs. £44m was up front, with a further £26.5m in staged payments, but at the present rate of progress it would take 106 years for the Exchequer to receive the money it is due. Does the prime minister think that is a satisfactory rate of progress, and if not, what is he going to do to get the money that is owed to the taxpayer?"
Brown - who was chancellor when HMRC's settlement deal with EDS was announced - gave a vague reply and insisted the deal had been struck in the public interest.
Now that EDS has made a lump sum payment of more than £25m, the £71.25m settlement figure announced in 2005 has been paid in full.
It is not completely clear why EDS has paid the lump sum now. It could be because Hewlett-Packard, having acquired EDS, does not want the baggage of an outstanding legal dispute with HMRC. In February 2008 the Public Accounts Committee said that HMRC "should consider litigation if the full amount of the settlement is not forthcoming in 2008".
EDS made no comment. HMRC said in a statement, "The settlement agreement included an up-front payment and payments of additional amounts over time. This settlement has now been paid in full as a result of EDS's decision to make a one-off lump sum payment to HMRC. HMRC welcomes this decision by EDS."
Read more in the IT Projects blog >>
Email Alerts
Register now to receive ComputerWeekly.com IT-related news, guides and more, delivered to your inbox.
By submitting your personal information, you agree to receive emails regarding relevant products and special offers from TechTarget and its partners. You also agree that your personal information may be transferred and processed in the United States, and that you have read and agree to the
Terms of Use
and the
Privacy Policy
.