This Content Component encountered an error
This Content Component encountered an error
This Content Component encountered an error
Housewives now spend most of their waking hours surfing the internet, according to a recent survey.
Digital World, Digital Life - a study into how people spend their leisure time, released today - found British housewives spend almost half their free time (47%) on the net, despite having just 5.8 free hours on a weekday, barely above the UK average of 5.2.

Download this free guide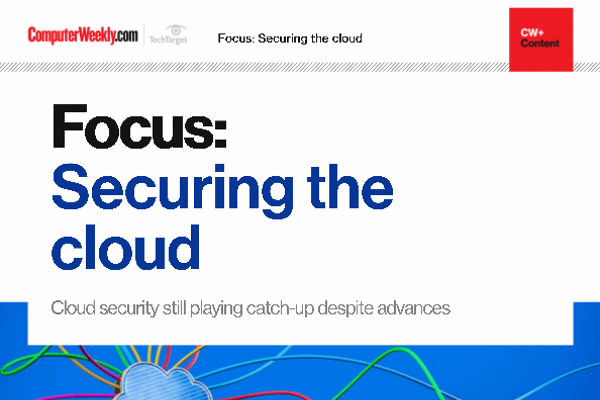 94.4% of cloud apps are not secure enough for enterprises
Access this e-guide with 6 key articles on cloud security and learn how to protect your organisation and its data on the cloud.
By submitting your personal information, you agree that TechTarget and its partners may contact you regarding relevant content, products and special offers.
You also agree that your personal information may be transferred and processed in the United States, and that you have read and agree to the Terms of Use and the Privacy Policy.
The researcher, TNS, said UK adults aged 18-24 now spend 32% of their leisure time on the net, up from the national average of 28%.
TNS said it expected students (39%) or the unemployed (32%) to spend above-average time on the web, but it found housewives spend the highest proportion of their leisure time on the internet. "In this, Britain beats all of the 16 countries surveyed," it said.
Arno Hummerston, managing director of TNS Global Interactive, said being online made people more efficient.
"By spending productive time online, we are actually making more time for leisure. With more social and entertainment activities available online, it is also easy to understand why our lives are becoming more digital."
TNS interviewed 27,522 people aged 18 to 55 in Australia, Canada, China, Denmark, Finland, France, Germany, Italy, Japan, Korea, the Netherlands, Norway, Spain, Sweden, the UK and the US.
What people do when they go online
Use a search engine to find information 80%
Use online banking 76%
Look up the news 75%
Pay bills 66%
Look up the weather 62%
Visit a brand or product website 62%
Use a price comparison site 60%
Research a product/service before buying 60%
Watch a video clip 55%
Listen to an audio clip 44%
Participate in an online auction 39%
Visit a social networking site 37%
Look at property for sale or rent 36%
Look at sports scores and information 35%
Download music 32%
Share photos 33%
View or contribute to a forum 29%
View or contribute to a message board 26%
Sell something 22%
View or contribute to a wiki 19%
View or contribute to a blog 16%
Visit an adult-only website 16%
Advertise something 15%
Use a chatroom 13%
Download a film 12%
Download a podcast 11%
Visit a business networking site 10%
Use an online dating website 8%
Contribute to a blog 7%
Share videos online 7%
Enter a virtual world or community 7%
Don't know 1%
Source: Digital World, Digital Life, TNS 2008
This Content Component encountered an error