Surging dollar forces HP server price hike
Hewlett-Packard has announced a 5% increase in the price of servers in the UK, blaming the rise on the strength of the dollar against the pound. UK...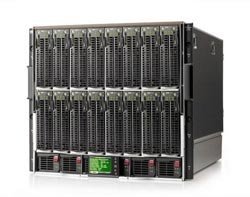 This Article Covers
RELATED TOPICS
Hewlett-Packard has announced a 5% increase in the price of servers in the UK, blaming the rise on the strength...
Continue Reading This Article
Enjoy this article as well as all of our content, including E-Guides, news, tips and more.
By submitting your personal information, you agree to receive emails regarding relevant products and special offers from TechTarget and its partners. You also agree that your personal information may be transferred and processed in the United States, and that you have read and agree to the Terms of Use and the Privacy Policy.

of the dollar against the pound.
UK prices are being brought in line with dollar prices, said Dave Poskett, director of the solutions partner organisation at HP.
In a statement HP Technology Services Group which makes servers, said, "In response to rising costs and the weakening of the pound against the dollar, HP will increase the price of its Industry Standard Server portfolio by 5% in the UK."
HP said the price increase was in "direct response to the rising cost of doing business in the UK" and expects all changes to be implemented by Monday.
The company will also raise the price of its PCs by mid to high single-digit percentages in the UK.
Other suppliers that work in dollars could implement similar price rises.
John Higgins, CEO at IT industry suppliers trade association Intellect, said in recent years the UK had benefited from a strong pound. "This is the market reverting to more normal conditions," he added.
Higgins said suppliers were under pressure because they were working with tight profit margins following years of price cutting. "Hardware is a relatively small proportion of the IT spend and over the years we have got more for our money."
The rising dollar is not the sole reason for IT price hikes. In July the world's largest IT distributor Ingram Micro said it would pass on the cost of rising fuel prices to customers.
"Past practice has seen Ingram Micro absorb significant annual freight costs for shipping the products it distributes to resellers," it said in a statement at the time. "Rapidly rising fuel costs mean that this practice can no longer be continued."
IT departments are tightening their belts, according to analyst firm Forrester this week. In a study of 1,000 IT managers across North America and Europe, Forrester found that 43% of businesses have cut their overall IT budgets in 2008 in reaction to the slowdown in the global economy, while 24% have put discretionary spending on hold.