VoIP measurement boosts customer service efficiency
New measurement tools have helped iSelect improve the efficiency of its contact centre
While iSelect helps people choose between dozens of health insurance providers, the choice to upgrade its VoIP system when building a new call centre was a no-brainer, thanks to a move into new offices that presented the ideal opportunity to upgrade the VoIP monitoring and reporting tools that help to optimise the efforts of its 60 seat contact centre.

Download this free guide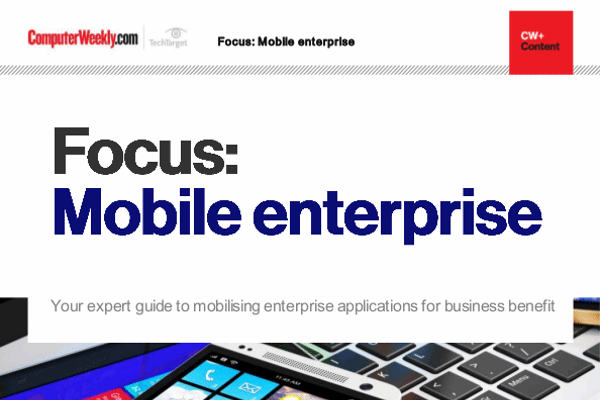 It's no longer a choice
Mobility is here to stay as part of enterprise digital transformation. Learn how to build a solid strategy for mobile enterprise applications.
By submitting your personal information, you agree that TechTarget and its partners may contact you regarding relevant content, products and special offers.
You also agree that your personal information may be transferred and processed in the United States, and that you have read and agree to the Terms of Use and the Privacy Policy.
iSelect's contact centre is a busy one. Launched in 2000, the company offers a health insurance comparison site designed to assist customers compare a range of participating health funds. The more effective its contact centre, the more likely the company is to serve the highest number of customers with the best possible experience, enhancing its future prospects in the process.
To make the upgrade made possible by the move, iSelect turned to VoIP integrator NSC to roll out Avaya's VoIP platform at the new site, including Avaya's Communications Management System (CMS) to analyse the performance of the call centre. The system provides a detailed insight into daily activity and staff performance, says iSelect technology manager Jason Egbers.
"We run an inbound call centre so the motivation for VoIP isn't really to save money. We have 150 lines coming into the centre and with the Avaya system we can basically capture the full spectrum of system activity, right down to whether our staff are being fully utilised and the number of calls they're on," Egbers says.
"The main motivation for sticking with a VoIP network was to better manage our business. I have one set of infrastructure running both our voice and data systems, and I have one set of reporting tools. Rather than saving cents per call, the system allows us to better plan for our growth."
iSelect's television, radio, print and online campaigns generate large spikes in call numbers, with the call centre taking up to 600 calls a day and operators spending on average 20 minutes per call. The call centre has grown from 10 to 60 seats in two years and iSelect expects this to double in the next two years.
The new solution is built on an AMD Opteron-based Avaya S8720 Media Server running Enterprise Linux. It also runs Avaya Business Advocate Software, Communications Management System and Contact Centre Express and allows the call centre to be managed at a more granular level. Calls are now directed to dedicated teams rather than every call going into the same queue, while high-value calls are forwarded to top performing agents. The reporting features also highlight the success rate of different campaigns and ROI on marketing spend, also allowing iSelect to plan ahead so it can allocate major campaigns to otherwise quiet days.
"The call centre now has the ability to better structure its resourcing and workforce around our peaks and troughs, so we're not burning money when we're not making money," Egbers says.
"Previously we had antiquated system where we couldn't see end to end what was going on and now we've got this much more streamlined and strengthened system. Now I can see my peaks and troughs and plan what to do with idle staff, as well as see what percentage of our calls are going to our post-sales support areas. It helps us make better business decisions."
iSelect had its most successful day ever on the day of move - managing 676 incoming calls between 8am and 6pm as a result of a major marketing campaign featuring a 10 minute infomercial airing on the day. The infomercial allowed iSelect to see the impact of a sudden spike in calls and the findings of the first week allowed iSelect to focus on key areas of process improvements.
In the future Egbers is looking to more closely integrate VoIP into iSelect's workflow.
"We're looking at things like screen popping and interrogation of databases. Screen popping is where a customer provides their details as part of the initial menu system and the application interrogates a database and brings up that customers record. It's bridging the gap between the phone system and the applications you use," he says.
"Previously there were technologies like CTI that were targeted to do that, now we're moving towards more of an application-centric model - where it's not a piece of hardware sitting in a server room, it's more application-centric implementation where you can do more things with it."
Read more on Collaboration software and productivity software