Product Roundup: ISCSI
Here's a look at some of the vendors and products that make up the iSCSI market.
This Article Covers
RELATED TOPICS
Debates continue to rage over whether or not the "Year of iSCSI" has officially arrived, but one thing is for certain, there are more iSCSI products, more iSCSI accessory devices and more approaches to the Ethernet-based storage protocol on the market than ever before.

The Enterprise Strategy Group (ESG) estimates that today 40,000 iSCSI storage systems are in production use in North America. (This is compared to an estimated 1,500 as recently as 2004.) ESG senior analyst Tony Asaro expects that number to rise to about 60,000 by this time next year.

Download this free guide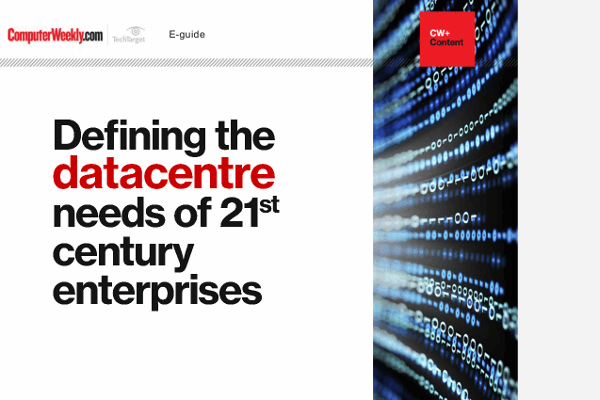 Defining the datacentre needs of 21st century enterprises
A collection of our most popular articles on datacentre management, including: Cloud vs. Colocation: Why both make sense for the enterprise right now; AWS at 10: How the cloud giant shook up enterprise IT and Life on the edge: The benefits of using micro datacenters
By submitting your email address, you agree to receive emails regarding relevant topic offers from TechTarget and its partners. You can withdraw your consent at any time. Contact TechTarget at 275 Grove Street, Newton, MA.
You also agree that your personal information may be transferred and processed in the United States, and that you have read and agree to the Terms of Use and the Privacy Policy.

Those 40,000 iSCSI systems in use today represent a small number compared to the number of Fibre Channel systems in use. But a key development has occurred in the last year -- more big legacy storage vendors, including Hitachi Data Systems (HDS), EMC Corp. and IBM, have embraced the protocol. This has both validated the protocol and brought it to a wider audience.
"A lot of people say they like the idea of iSCSI, but they want their particular vendor to support it," Asaro said. "Now that companies like EMC, IBM and HDS are supporting it, it's made a big difference."
That difference is helping the market for iSCSI expand in several directions. "The market now for iSCSI has become much more multifaceted," said Steve Norall, analyst with the Taneja Group. "The last couple of years the market has primarily been SMB and remote office-focused, dominated by a couple of players, like EqualLogic [Corp.] and LeftHand [Networks Inc.], but just over the last six months there's a second market emerging, focused on high-capacity, high-performance verticals."
Below is a listing of some of the more important iSCSI products from traditional RAID-based SANs to new, high-capacity, high-performance designs.
SAN-based iSCSI storage
Some of these products, like EqualLogic's PS Series SANs and LeftHand's SANiQ clusters, have novel approaches to disk virtualization, but at heart, the following products are all block-based, SAN-attached storage systems with RAID or RAID-like data protection.
| | |
| --- | --- |
| Company name | Product |
| Dell Inc. | MS3000i |
| Dynamic Network Factory | IPBank |
| EqualLogic Corp | PS Series |
| Hifn/Siafu | Swarm |
| iStor Networks Inc. | iS325 Storage Solution |
| iQstor Networks Inc. | iQ1250 |
| LeftHand Networks Inc. | SANiQ |
| LSI Corp./IBM | Simplicity 1532/IBM DS3300 |
| StoneFly | Storage Concentrator |
| Xiotech Corp. | Magnitude 750 |
Multiprotocol devices/iSCSI connectivity
These products offer some combination of network attached storage (NAS), Fibre Channel, and/or iSCSI access to disks or offer iSCSI connectivity to an existing Fibre Channel SAN.
| | | |
| --- | --- | --- |
| Company name | Product | Protocols |
| Adaptec Corp. | Snapserver | NAS, iSCSI |
| Agami Systems | AIS1006 | NAS, iSCSI |
| BlueArc Corp. | Titan | NAS, iSCSI |
| Compellent Technologies Inc. | StorageCenter SAN | FC, iSCSI |
| EMC Corp. | Clariion | FC, iSCSI |
| EMC Corp. | Celerra | FC, iSCSI, NAS |
| Fujitsu Corp. | All storage systems | FC, iSCSI * |
| Hewlett-Packard Co. | EVA | FC, iSCSI * |
| Hewlett-Packard Co. | All-in-One | NAS, iSCSI |
| Hitachi Data Systems | Adaptable Modular Storage | FC, iSCSI* |
| Hitachi Data Systems | Workgroup Modular Storage | FC, iSCSI* |
| LSI Corp. | SANtricity/IBM DS4000 | FC, iSCSI* |
| Network Appliance Inc. | All storage systems | FC, iSCSI, NAS |
| Nexsan Technologies Inc. | SATABoy, SATABeast | NAS, iSCSI |
| Pillar Data Systems | Axiom | FC, iSCSI, NAS |
*Indicates iSCSI connectivity to an existing Fibre Channel system; HP, LSI Corp. and HDS all use QLogic's iSCSI routers to offer this feature.
New designs
Below are a few interesting new approaches to iSCSI-based storage.
Massively parallel/grid-based iSCSI storage
| | |
| --- | --- |
| Company name | Product |
| Intransa Inc. | StorStac |
| Pivot3 Inc. | RAIGE Storage Cluster |
New SMB/DAS consolidation options
These products use software and virtualization to create iSCSI SANs out of commodity servers.
| | |
| --- | --- |
| Company name | Product |
| LeftHand Networks Inc. | Virtual SAN Appliance |
| Open-E GmbH | iSCSI-R3 |
| StorMagic | SM Series |
Accessory devices: TCP/IP offload engines (TOE) cards, accelerators and more
ISCSI acceleration and connectivity
This is a market that was big when iSCSI first appeared, before server processors gained enough strength to support additional 1 GigE connectivity. Now, according to experts, iSCSI acceleration devices are making a comeback thanks to 10 GigE on the horizon and the rise of virtual servers, which put additional strain on CPUs even in 1 GigE environments.
iSCSI HBAs provide both connectivity to storage and added CPU horsepower for performance. They are sold by companies that include:
Adaptec Corp.
ATTO Technology
Emulex Corp.
Intel Corp.
Qlogic Corp.
ISCSI accelerators and offload engines are chips that can be attached to standard server network interface cards (NIC) for added processing power. The NIC itself provides the connectivity. Some acceleration products also strip the "chatty" TCP/IP protocol of extraneous packets, much like wide area network (WAN) optimization products in the networking world. Accelerators and TOEs are sold by companies that include:
4Blox Inc.
Alacritech Inc.
Chelsio Communications
LeWiz Communications Inc.
Neterion Technologies
For more on accelerator/TOE product specifications, see this report.
Initiators and targets
Everyone and their brother has an initiator, which is a piece of software that connects server to iSCSI storage, and a target, which is a piece of software that connects storage back to the server. Most of them are free, and the most popular free initiators and targets are available from Nimbus Data Systems Inc., Apple Inc. and Microsoft Corp.
Read more on Networking hardware