IT ranked low on job satisfaction league
IT workers are near the bottom of the job satisfaction league, according to a survey by the Department of Trade and Industry.
IT workers are near the bottom of the job satisfaction league, according to research carried out by the University of Bath.
Jobs in IT strategy and planning and software development were ranked 66th for job satisfaction after 22,500 UK employees were quizzed by the Department for Trade and Industry.

Download this free guide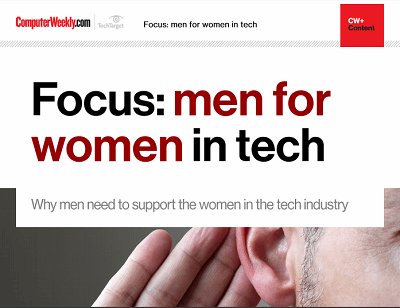 Men for women in tech
This guide showcases some of the men who are helping women to progress in the technology industry and the methods they are using to do so.
By submitting your personal information, you agree that TechTarget and its partners may contact you regarding relevant content, products and special offers.
You also agree that your personal information may be transferred and processed in the United States, and that you have read and agree to the Terms of Use and the Privacy Policy.
This was despite one in ten getting paid more than £45,000, with job satisfaction usually increasing significantly once salaries top £40,000.
Top of the table are corporate managers and senior officials, with hairdressers and beauty therapists, arts performers and administrators coming in the top ten.
The University of Bath carried out the research, which was funded by the Economic and Social Research Council.
Professor Michael Rose, from the university, said, "The most important factor in determining the levels of job satisfaction in the survey is the managerial skills in creating a sense of involvement.
"ICT professionals emerge from the survey less satisfied with involvement, sense of achievement, job security and training provided."
He said improving satisfaction is possible. "Reducing the deficits that reduce job satisfaction in occupational groups could have benefits for subjective wellbeing - which impacts on health, productivity and social good."
Read more on IT jobs and recruitment