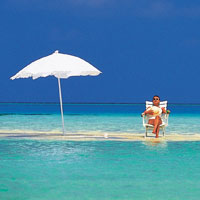 Summer's is in full swing! Between flipping burgers on the BBQ and taking a dip in the pool, we know some of you will sneak a peak at the ol' screen.
For those of you that can't resist, here's some summer reading to keep you going. The top 10 data backup news stories of the year are listed below along with related expert advice. Some of the backup topics that we've been following this year include data deduplication, backup as a service, remote backup, tape transport and bare-metal restore.
We will be featuring several of these articles on various topic areas over the summer. Enjoy!