Data storage startups emerge from stealth
Three new storage firms have come out of stealth mode this June. Analysts predict the next new crop of startups will focus on wireless storage, reporting and alternatives to RAID.
With the "graduating class" of data storage companies founded in the early years of the decade acquired or gone public, the time is ripe for new companies to hit the scene. In the last couple of weeks, three have declared themselves: Pivot3, Continuity Software and Call/Recall.

Pivot3's engineers have spent the last four years working on a proprietary parallel-processing approach to RAID -- RAID Across Independent Gigabit Ethernet (RAIGE). Pivot3 announced its first products on 11 June -- a bundle targeting video surveillance customers, and a primary storage array confusingly named the Pivot3 RAIGE Storage Cluster. The architecture is actually a parallel process rather than a true cluster, which normally uses a single metadata or controlling node to distribute data. In Pivot3's case, the parallelism goes so far as to make a two-node configuration unsupported, since a third node is needed for quorum in a failover situation (users can deploy either one or three or more nodes).

Download this free guide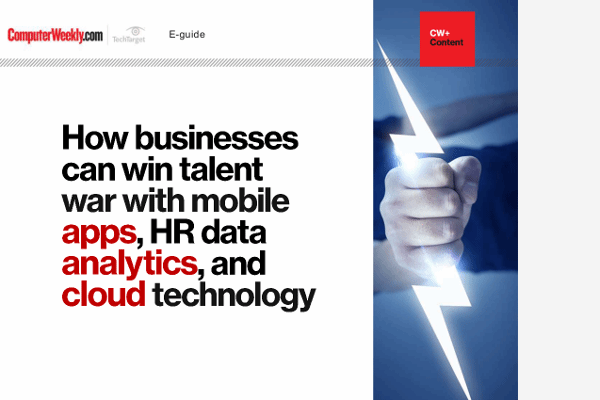 How businesses can win talent war with mobile apps, HR data analytics and cloud technology
Latest articles on HR best practices: mobile apps disrupting the annual staff appraisals; reasons for and against open-source software; and Rolls-Royce case study.
By submitting your email address, you agree to receive emails regarding relevant topic offers from TechTarget and its partners. You can withdraw your consent at any time. Contact TechTarget at 275 Grove Street, Newton, MA.
You also agree that your personal information may be transferred and processed in the United States, and that you have read and agree to the Terms of Use and the Privacy Policy.

It bears a strong resemblance to NEC's HydraStor product, right down to the takeoff-on-RAID acronym -- NEC has RAIN (Random Array of Independent Nodes). NEC's Distributed Resilient Data (DRD) has a default setting of Parity-3 protection, but users can "dial up" as many parity chunks as they require. By contrast, the Pivot3 system allows users to set and change parity levels according to traditional RAID levels on the fly. Another big difference is that HydraStor offers data deduplication.

"There are definite parallels here, in terms of the architecture," said Arun Taneja, founder and analyst with the Taneja Group. "NEC has made their product available only as secondary storage for now, even thought there is nothing stopping them from making it primary storage. Pivot3 is clearly primary, iSCSI block storage."

There will probably be more companies where those came from, according to John Webster, principal IT advisor with Illuminata Inc. "We're going to start to see a lot of alternatives to RAID. I don't think we're done here, yet," he said, pointing to Data Robotics' Drobo as another example.

Continuity Software

This company's product was first available overseas beginning in the first quarter of this year. "Before, if you wanted our software, you had to hop on a plane to Israel," said Gil Hecht, founder and CEO of the company. The company claims to have some large customers already, though Hecht was tight-lipped about how many, saying instead only that the company has sold into the finance, telecom, government and military industries.

The product, called RecoverGuard, is a disaster-recovery monitoring and reporting tool. It is far from the first product of its kind. Onaro, for example, has had a tool on the market for at least a year -- but the secret sauce, according to Hecht, is in the company's "gap engine", which proactively identifies over 1000 "signatures" of gaps in the data protection and disaster recovery process, from broken links to forgetting to add a new volume to a replication set. So far, the "signatures" have been collected for EMC and Network Appliance arrays, with Hitachi Data Systems (HDS), HP and IBM to follow.

"Ultimately, I think they'll wind up getting acquired by someone like EMC or IBM. I don't really see theirs as a standalone product," Webster said. However, as with Pivot3, he said the storage industry should get ready for new faces in this area, too. "I think metrics and reporting will remain a hot area -- especially for someone who could build instrumentation like this around energy efficiency."

Stephanie Balaouras, senior analyst with Forrester Research Inc., said she'd welcome a new company with a similarly holistic view of disaster recovery. "I'd like to see a company that could orchestrate the recovery of applications and databases in a specific sequence so that an entire business process is brought up in a consistent state at the alternate site."

Call/Recall

If you're looking for alternative but affordable high-capacity storage, Call/Recall just introduced a 1 Tbyte optical disc, in the same format as DVD and for the same price when shipped in volume. Call/Recall has been around for a while, but operating as a research lab funded by grants. Its first commercial product is based on optical storage technology that uses a 2-photon recording process to record bits in a three-dimensional volume on a disk. Multiple layers of data can be stored within the 3D volume with less than a 10-micron layer of separation, effectively allowing the equivalent of 250 conventional DVD layers to be put onto one DVD.

Call/Recall's technology is based on the work of company co-founder and chief technology officer Dr. Peter Rentzepis. A former head of Bell Laboratories, Rentzepis has approximately 85 patents and his innovations are referenced as prior art by 45 of the world's top optical technology providers, including IBM, Panasonic and Hitachi. He's lining up OEM deals for the 1 TB optical disk with some major consumer electronics companies in Japan and is also talking with traditional storage system manufacturers here in the U.S.

Analysts predict more growth markets

When it comes to the development of new storage media, Webster predicted that solid state disk (SSD) will be king. "Anyone who can put faster storage onto the market with so many real-time applications becoming popular will have a play, and solid-state disk is the fastest we know of at this point."

The growing popularity of wireless devices such as Apple's iPhone will affect the storage world, Webster said, both with the opportunity to pack more storage than ever before into the wireless devices themselves, or to provide faster I/O and storage connectivity back to a "home base".

According to Greg Schulz, founder and analyst with the StorageIO Group, there are other up-and coming companies like Intelipath and Xsigo, each of which has a new approach to connectivity between servers and storage devices that could play into that market opportunity as well.

Another company already generating buzz around its new approach to data access is Fusion-IO, which is still in deep stealth. Reportedly, the company is working on an object-based access method embedded in disk drives. Stay tuned for more details as these companies break cover.