Weekly compilation of storage news: Copan, Brocade, Sepaton and more
One major Web 2.0 company in California stands to receive a $12,000 rebate from the electric company for using MAID storage arrays, according to Copan.
Copan users get electricity rebate from PG&E
Copan Systems announced that users of its MAID array in San Francisco and northern California are eligible for an electricity rebate from Pacific Gas and Electric Co. (PG&E). According to Copan, one major Web 2.0 company, a social networking site for college kids, has already signed up for the program and stands to receive a $12,000 rebate this year. Copan was unable to release the name of this company.

Download this free guide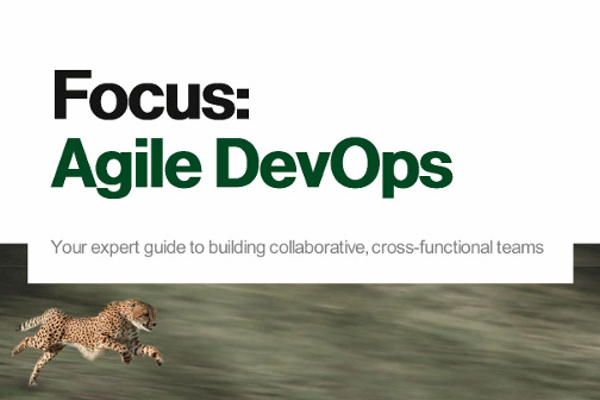 How to bring agility to your DevOps team?
Learn how to successfully adopt a DevOps in your organisation as well as how to improve the agility of the team and draw inspiration for your DevOps project from 3 case studies.

By submitting your personal information, you agree that TechTarget and its partners may contact you regarding relevant content, products and special offers.

You also agree that your personal information may be transferred and processed in the United States, and that you have read and agree to the Terms of Use and the Privacy Policy.

The San Diego Supercomputer Center (SDSC) worked with Copan to create a metric calculating the electricity cost savings of using a MAID storage array, which powers down disks not in use, versus a regular storage array. The findings will determine the rebate amount for each eligible user, according to an undisclosed formula used by PG&E.

PG&E announced a rebate program that offered to reimburse up to 50% of the cost of server consolidation products last October. Users of Sun servers are also eligible for rebates from PG&E. Copan said it was currently working to get more utilities to offer similar rebates.

In separate announcements this week, Copan and Pillar Data announced they have joined The Green Grid, a new industry organization concerned with environmental issues.

Brocade sells off switches
Brocade and IntelliPath Corp., a new startup based in New Jersey, announced that IntelliPath will purchase IP from Brocade belonging to its UltraNet Connectivity System 2900. The product line consists of physical layer switches that support Fibre Channel (FC), ESCON, ATM and SONET. The switches allow users to move Fibre Channel links without disrupting cabling. The UCS product line has an installed user base, including over one-third of all Fortune 100 companies, as well as federal government agencies. IntelliPath also announced Series A funding of $6.5 million.

Sepaton lands new funding, eyes IPO
Sepaton has just completed a $22 million round of financing led by Boston-based Harbourvest Partners, which Sepaton said it will use to step up its marketing. Sepaton's president and CEO, Mike Worhach, said the company has plans to go public next year "if we continue to execute this calendar year."

Seagate launches file recovery software
Seagate announced the launch of do-it-yourself data recovery software. File Recovery for Windows supports Word, Excel, PowerPoint, Outlook PSTs, databases, AutoCAD, and Microsoft SQL files, as well as photo, music and video formats, including JPG, GIF, MPEG, AVI and MP3. The product supports all FAT12/16/32 and NTFS file systems running Microsoft Windows, even if partitions are formatted, damaged or deleted. Users can download a preview version of the software for free from Seagate's Web site and preview its disc and file content in a hexadecimal viewer to find out if a successful recovery is possible.

Xyratex introduces nearline array
Xyratex announced the F5404E 4 Gb FC-SAS/SATA RAID storage subsystem, which includes SATA II disks, redundant RAID controllers, host-based multipathing capabilities and lower power consumption than previous subsystems from the company. The array scales to 36 terabytes (TB) in a 4U enclosure. Xyratex will display the F5404E at Spring SNW 2007 in San Diego next week.

Princess Cruises brings aboard MicroNet NAS
MicroNet announced that Princess Cruises is installing its PlatinumNAS product on each of its 17 cruise ships for the storage of digital photos taken by staff photographers and passengers aboard ship. The company said it picked PlatinumNAS because of redundancy features, like the ability to hot-swap disks and 256 MB of write-back/write-through error-correcting cache memory.

Cardinal Logistics archives with CommVault, NetApp
CommVault and NetApp announced a joint customer, Cardinal Logistics Management Co., a supply chain and transportation services company based in Concord, N.C. Cardinal uses CommVault Data Migrator to offload email messages on the primary Microsoft Exchange email server to secondary NetApp storage at the disaster recovery site. Cardinal has recognized a 65% cost savings because of reduced management overhead and more cost effective use of disk storage, according to Marty Hurd, IT administrator in a press release.

In a separate announcement, NetApp also announced that its StoreVault products are now certified with VMware Infrastructure 3.

Labcyte deploys Data Domain
Data deduplication vendor Data Domain announced that pharmaceutical firm Labcyte Inc. has replaced a nondeduping disk-based backup system with a 7.5 TB Data Domain DD340 array. The swamp allows Labcyte to keep backups on site for six months, as opposed to two weeks with the previous disk product.

Idealstor launches removable disk system
Idealstor announced a removable disk-based backup appliance called the Teralyte, which plugs directly into a backup server using a SATA connection. The product comes in two models, the single-drive 1000 model and two-drive 2000 model, and currently supports up to 750 GB SATA disks. Teralyte will support 1 TB disks when they become available from manufacturers, the company said. Retail pricing for the Teralyte 1000 is $1,995 and the Teralyte 2000 lists at $2,995.

Tape hardware vendors test LTO-4
The LTO Consortium announced that the next version of its tape format, LTO-4, has completed testing at Hewlett Packard (HP) and IBM (both members, along with Quantum in the LTO consortium). No new products have yet been announced. LTO-4 will include AES 256 encryption, as well as higher speeds and feeds.

Gresham announces VTL 2.0
Gresham Enterprise Storage has renamed its Storage Consolidation Platform, announced last year, as Gresham Clareti VTL 2.0 and announced this week that the new product will be available at the end of Q2. New in 2.0 is the ability to cluster VTL disk nodes for greater scalability. The VTL also includes data protection monitoring (DPM) software built in (based on Gresham's Enterprise DistribuTape product) and can manage multiple heterogeneous tape libraries, as well as other vendors' virtual tape libraries (VTL) behind the cluster.

Symantec qualifies Plasmon Optical storage maker Plasmon announced that its UDO archive appliance has been qualified through the Symantec Technology Enabled Program with Symantec Enterprise Vault 7.0 for non-WORM.

HP to resell QLogic gateway
QLogic announced the release of the HP StorageWorks IP Distance Gateway, an intelligent storage router based on the QLogic SANbox 6142. The gateway is qualified with HP StorageWorks Continuous Access EVA software and HP StorageWorks Business Copy for replication on HP StorageWorks XP and EVA arrays.