The most common form of mail encryption used in Microsoft Outlook is Outlook's own S/MIME encryption, which can be used to sign or encrypt e-mail (or both). When you sign a message with your key, it can be verified against your key to ensure that you did indeed create and send the message in question. However, S/MIME requires a certificate issued by a proper certification authority to work correctly.

Download this free guide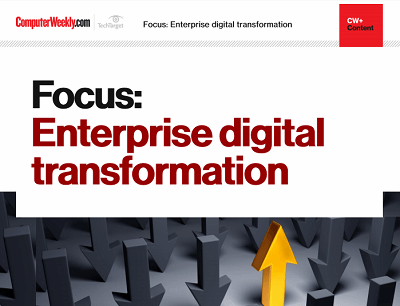 Are you digital to the transformation?
Digital transformation - the buzzword that we can't get away from. Enterprises need to accelerate their digital transformation journeys to avoid being left behind in an increasingly digital world. It's not an easy feat, but one that can be costly to get wrong. Join us as Computer Weekly takes a look at how businesses can stay on track through collaboration, innovation, and listening to user needs.
By submitting your personal information, you agree that TechTarget and its partners may contact you regarding relevant content, products and special offers.
You also agree that your personal information may be transferred and processed in the United States, and that you have read and agree to the Terms of Use and the Privacy Policy.
If your organization has Windows 2000 Server or Windows Server 2003 with Certificate Services installed, you can generate certificates yourself for signing e-mail. You can also buy certificates from a certification authority, such as VeriSign. However, many people don't have the option of generating or buying certificates, usually because the cost is prohibitive. In such a case, you can use free tools to sign and encrypt e-mail using a system called public/private keys.

Simple e-mail encryption

Home: Introduction
Step 1: Outlook's S/MIME
Step 2: Public keypairs
Step 3: GnuPG and WinPT: Setup
Step 4: Encrypting e-mail in WinPT
Step 5: Verifying signed e-mail in WinPT
Step 6: Extras: Symmetric encryption and hotkey commands

---
More information from SearchWindowsSecurity.com
Opinion: How much encryption is enough?
---
ABOUT THE AUTHOR:
Serdar Yegulalp is editor of the Windows Power Users Newsletter. Check it out for the latest advice and musings on the world of Windows network administrators -- and please share your thoughts as well! Copyright 2005 TechTarget
Read more on Operating systems software