Wise up to mashups, says Gartner
Odd-sounding it may be, but "enterprise mashups" are a key medium-term trend in IT departments, Gartner will tell delegates this week at its annual ITxpo in Cannes.
Odd-sounding it may be, but "enterprise mashups" are a key medium-term trend in IT departments, Gartner will tell delegates this week at its annual ITxpo in Cannes.

Download this free guide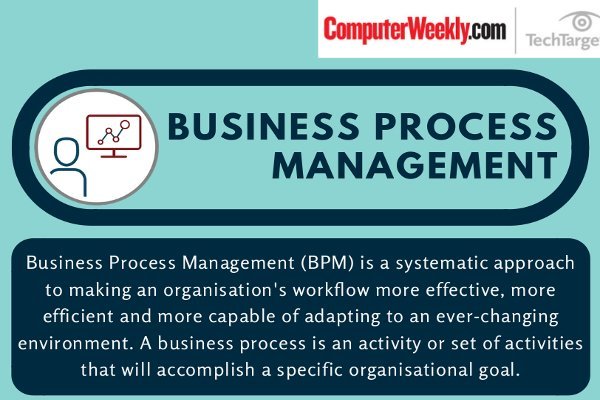 Infographic: Business Process Management
Discover what buyers are telling us about their next business process management buy, including top purchase drivers, top features and the top vendors being considered for purchase.
By submitting your personal information, you agree that TechTarget and its partners may contact you regarding relevant content, products and special offers.
You also agree that your personal information may be transferred and processed in the United States, and that you have read and agree to the Terms of Use and the Privacy Policy.
Behind the Californian jargon is a concept that will alter the way business data is presented and how companies share data as part of a business community.
David Cearley, a Gartner analyst specialising in emerging trends and technologies, said mashups are already with us in the form of websites that combine data from more than one source. Online maps are now combining with online directories so that firms and individuals can easily locate a business address, for example.
Speaking ahead of his presentation at the conference, Cearley said the mashup approach has huge implications for business applications. "If you look at it internally, this is a way to break down the barriers between applications. An executive could combine data from a salesforce application, marketing applications and other external sources into a single portal or digital dashboard.
"What you end up with is a more personalised, role-based application that can be delivered inside or outside the company."
Enterprise application mashups will rely on a range of technologies that IT departments are already implementing, including service oriented architectures, to split off application functions and allow them to be published to other applications.
They will also draw on the representational state transfer (Rest) approach to internet applications, a technology being used by organisations such as the Science Photo ­Library to simplify web development.
"Simply put, Rest describes the web as a full-blown application architecture, not just a graphical user interface architecture or a transport architecture," Cearley said.
In the future, businesses may want to allow their own applications to be linked in this way with those from other companies for the benefit of their business partners. For example, manufacturers, wholesalers and distributors may want to put together some of their inventory data and expose it to retailers to enhance their customer service.
However, Cearley said that mashups are still at a nascent stage and early examples are low risk. Security, performance, privacy and data quality will all become part of the risk equation when building application mashups, he said.
Such enterprise mashups will also have implications for the status of the IT department, as previously internal applications are exposed to external business partners.
"It will make IT even more critical to business operations," he said.

Comment on this article: computer.weekly@rbi.co.uk
Read more on Business applications