Novell ships optimised Linux server package for IBM hardware
Novell is shipping a Linux server software bundle optimised for IBM hardware.
Novell is shipping a Linux server software bundle optimised for IBM hardware.
The firm has launched its Integrated Stack for SUSE Linux Enterprise, a software offering that combines Novell's SUSE Linux Enterprise Server with a mixture of open and private source software from IBM, tailored for IBM systems.

Download this free guide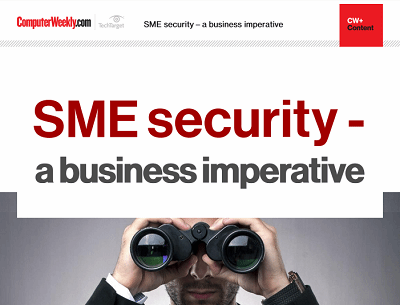 The secret to winning - SMEs and cyber security
50% of SMEs plan to spend less than £1000 on cyber defenses in the next year and only 42% of SMEs are concerned about ransomware. Anyone see a problem? Computer Weekly outlines some solutions to this growing naive trend.
By submitting your personal information, you agree that TechTarget and its partners may contact you regarding relevant content, products and special offers.
You also agree that your personal information may be transferred and processed in the United States, and that you have read and agree to the Terms of Use and the Privacy Policy.
The software stack is optimised to run on IBM System x or BladeCenter server hardware.
Novell said the offering was ideal for serving the file and print, web application and database functionality needs of companies of small and medium sized firms.
Components of the Novell solution include SUSE Linux Enterprise Server, IBM WebSphere Application Server Community Edition, IBM DB2 Express, and the Centeris Likewise Management Suite.
"With this integrated solution, customers can rapidly deploy a platform for databases and running custom-built applications," said Roger Levy, Novell vice president and general manager of open platform solutions.
Levy said, "The new integrated solution lets customers bring the flexibility of Linux into their IT environment and quickly reduce costs. Customers can simply and seamlessly plug it into their existing infrastructure, including a Windows environment."
In comparison, said Novell, the recently launched Red Hat Application Stack offers a pure open source solution at a higher price point and with less functionality, and limited Windows integration.
The Novell software stack is now available. Costs vary depending on IBM hardware selected, but the software subscription cost for the first year is £188.
More information is available at
http://www.novell.com/ibmstack and
http://www.ibm.com/linux/integration

Read more on IT for small and medium-sized enterprises (SME)