Technology news in brief
Short takes on this week's technology news
Short takes on this week's technology news
Microsoft acquires DesktopStandard
Microsoft has acquired DesktopStandard, a firm that makes software for delegating operating system policies on distributed Windows desktops. The software will help to strengthen Microsoft's Group Policy Management Console, a Windows Server 2003 tool that manages operating system settings on a network.

Download this free guide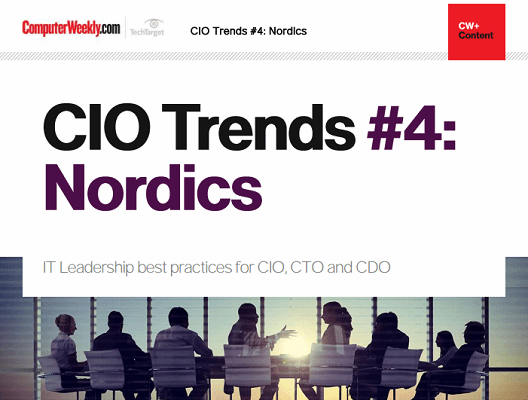 Cloud computing getting top budget in 2017: Nordics and their priorities
What are your peers in the Nordics region looking to spend their budget on in 2017? Unsurprisingly, cloud computing is one of the biggest draws and more than half of CIOs in the region will spend more on cloud technologies this year than they did in 2016.
By submitting your personal information, you agree that TechTarget and its partners may contact you regarding relevant content, products and special offers.
You also agree that your personal information may be transferred and processed in the United States, and that you have read and agree to the Terms of Use and the Privacy Policy.
Borland tools allow early testing of code
Borland is moving into software quality control, issuing new tools to let developers test their code before it is written. Borland Lifecycle Quality Management (LQM) allows developers to define specific quality requirements for an application in the design phase.
ClearCube seeks small business blade take-up
Blade server manufacturer ClearCube is hoping to lower the cost of blade computing for small and medium-sized enterprises by selling servers that cost £500 per user. ClearCube's A Series PC blades are based on a thin client model.
Intel and Symantecboost security offering
Intel and Symantec are working on a firmware-based security product to stop hackers from disabling virus shields, a common attack pattern for many viruses. The product is due out next year.
E-Handbook

E-Handbook

E-Handbook
Read more on IT for small and medium-sized enterprises (SME)