Red Hat issues Enterprise Linux 5 Beta 1
Red Hat has announced the availability of Red Hat Enterprise Linux 5 Beta 1 software.
Red Hat has announced the availability of Red Hat Enterprise Linux 5 Beta 1 software.
It is a public beta and a preview of the next generation of Red Hat's suite of enterprise operating systems.
This is the first Red Hat Enterprise Linux release that includes Xen-based open-source virtualisation technology.
The Red Hat Enterprise Linux 5 Beta 1 release contains virtualisation on the i386 and x86_64 architectures, as well as a technology preview for IA64.

Download this free guide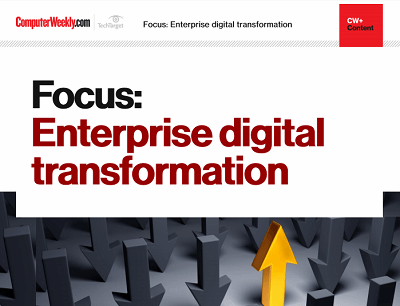 Are you digital to the transformation?
Digital transformation - the buzzword that we can't get away from. Enterprises need to accelerate their digital transformation journeys to avoid being left behind in an increasingly digital world. It's not an easy feat, but one that can be costly to get wrong. Join us as Computer Weekly takes a look at how businesses can stay on track through collaboration, innovation, and listening to user needs.
Virtualisation technology enables organisations to save on hardware costs by running multiple operating systems on the same platform.
Other focus areas for Red Hat Enterprise Linux 5 Beta
1 testing include network storage (Autofs, iSCSI), Kexec/Kdump (replacing Diskdump and Netdump), smartcard integration, SELinux security, and analysis and development tools (SystemTap, Frysk), among other new features.
The beta release supports a wide range of hardware platforms, including 32-bit x86-compatible (i386/i686) systems, 64-bit AMD64 and Intel EM64T (x86_64), 64-bit Intel Itanium2 (IA64), and 64-bit IBM eServer iSeries and pSeries and POWER (ppc64).
Vote for your IT greats
Who have been the most influential people in IT in the past 40 years? The greatest organisations? The best hardware and software technologies? As part of Computer Weekly's 40th anniversary celebrations, we are asking our readers who and what has really made a difference?
Vote now at: www.computerweekly.com/ITgreats
Read more on Operating systems software