Brocade monetises SAN Health tool
For an annual fee of roughly $2,500, Brocade will provide more advanced features to its SAN Health tool; also new are updates to directors and file management software.
This Article Covers
RELATED TOPICS
Brocade Communications Systems is hoping an estimated 10,000 users of its free ( storage area network) SAN Health tool worldwide will bite on a $2,500 annual subscription service that adds storage management capabilities. Other updates, made in a broad announcement today, include additions to StorageX, based on the recent acquisition of NuView Inc., new blades for the SilkWorm 48000 Director, including iSCSI support, and various management software updates.

SAN Health, which Brocade offered as a free download last year to monitor its networks, has been updated along with the rest of Brocade's software for interoperability with McData switches -- in native and open settings, rather than the basic interoperability mode. Users have repeatedly cited problems managing dissimilar fabrics in interoperability mode, and it's one thing they hope to see an end to following the Brocade-McData merger.

Download this free guide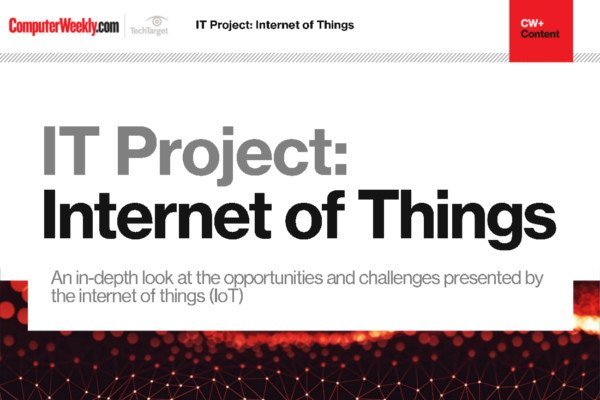 IT Project: Internet of Things
Have an in-depth look at the opportunities and challenges presented by the internet of things

By submitting your personal information, you agree that TechTarget and its partners may contact you regarding relevant content, products and special offers.

You also agree that your personal information may be transferred and processed in the United States, and that you have read and agree to the Terms of Use and the Privacy Policy.

The free version of the software has been popular, with an estimated 10,000 downloads since it was first announced, but it still lacks many capabilities that third-party vendors like Onaro offer, such as sophisticated monitoring and change management.

According to Mario Blandini, director of product marketing for Brocade, SAN Health will now offer some of those services -- for a fee. New capabilities, such as configuration monitoring and even mass label printing, will be sold as "modules" in bundled packages for around $2,500 per year, Blandini said, hinting at configuration management as one possible module. In other words, the software would compile and read through release notes and users' manuals for switches in big fabrics and advise a user whether or not a change to their configuration would work, as well as label printing. No further details were available on what modules SAN Health Professional will include.

"They seeded the market with the free stuff, and now they're seeing where they can take it," said Brad O'Neill, analyst with the Taneja Group. However, he cautioned, "they're getting into the realm of butting heads with some of the other players doing SRM [storage resource management]," such as EMC Corp. and Hewlett-Packard (HP), whose original equipment manufacturer (OEM) deals make up a sizable chunk of Brocade's overall revenues.

Users of the SAN Health tool said that the product could be a good one for people running large Brocade-only fabrics but probably won't appeal to those with heterogeneous environments, even if the other vendor is McData.

Tom Becchetti, who uses both Brocade and McData switches, and who asked that his company not be named, said that he prefers not to mix his Brocade management tools with his McData directors. Also, as a midsized shop, he found his fabrics manageable without a tool like SAN Health.

"I'm still holding out for a true, centralised, heterogeneous SRM tool that manages everything," Becchetti said. "So far, it's not out there yet."

Still, "I can see where this could be of value in other shops," he said, "Some admins don't have a lot of experience, a more complex fabric, or they inherited a fabric designed by someone else. Many of those users would use professional services to do some of this, and [SAN Health modules] will probably be cheaper."

Meanwhile, Hal Weiss, IS systems engineer for Baptist Memorial Healthcare, said that with four fabrics, two of which are in production with over 800 ports in each -- all of which are made by Brocade -- upgrades to SAN Health's capabilities might be of interest to him. The configuration management module cited by Blandini would be helpful, he said. "It'd be great if I could use it to double check that my zoning is correct," he said. "Although ideally, I wouldn't have to pay for it."

Weiss said he hoped the subscription modules would include reporting, like that offered by another Brocade product called FabricWatch, if not a direct porting into FabricWatch agents on the network with a centralised management graphical user interface (GUI).

"FabricWatch has saved us a few times," Weiss said. One of his production servers, for example, is set to fail over to another node in a cluster if it fails or loses connectivity, but the medical application running on it requires all of the agents to be restarted when that happens, a limitation that makes failover a last resort. FabricWatch, meanwhile, had alerted Weiss' staff to an impending loss of connectivity to that server, allowing them to intervene before a failover actually occurred.

File management software updates

Six months after its acquisition of network attached storage (NAS) virtualisation vendor NuView Inc., Brocade is brushing up its StorageX file management software. StorageX 5.8 updates include enhancements to the data movement library within the software that include multithreading and pipelining to push data faster. Version 5.8 also includes updates to the user interface that validates each machine behind it in the background, rather than on startup, cutting an often 15-minute process down to two or three minutes. Administrators have more control over layout of logical directories, including direct links to lower level shares rather than having to click through all the way down from a high-level namespace. Finally, StorageX 5.8 also includes the ability to monitor replication.

As part of an overall file management strategy -- Brocade reaffirmed its expectations that the market for NAS virtualisation and file system management, as a whole, to near $6 billion by 2009.

The company also announced updates to its wide area file services (WAFS) products, including failover to a secondary site in the event of a disaster, Windows R2 support, improvements to wide area dictionary compression (more granular byte-level management) and support for Web cache communication protocol, (WCCP) a Cisco traffic-redirection mechanism often used for failover and disaster recovery, Brocade said.

Updates to director

Brocade also included a few hardware updates to its bundle of announcements, including new blades for the SilkWorm 480000 Director. The FC-48 Fibre Channel (FC) blade includes 48 4 Gbps FC ports, which can scale up to 384 ports in 14U chassis and up to 64 Gbps bandwidth per slot. Also included in the announcement is an 8-port iSCSI blade for the 48000. Hardware updates include an access gateway for bladed servers. ISCSI support has also been added to Brocade's Application Resource Manager (ARM) v2.0, along with the ability to do automated system failover between managed servers.

"It's good that they're recognising that something other than block-based FC protocol exists in the world," O'Neill said.

Software updates, services

Aside from interoperability with McData native and open operating modes, all of Brocade's management software has been updated to include fast write, tape pipelining, AES 256 bit IPsec encryption, and FICON over FCIP. SAN extension products now include wide area network (WAN) analysis tools.

Management software will also now support virtual fabrics for administrative separation of multiple tenants in a shared SAN, up to seven roles for role-based access control systems (the maximum previously was three), port mirroring for diagnostic analysis with FC analysers, and offline zone management so that administrators can see the impact of changes before saving and rollback.

Brocade's Data Migration Manager (DMM) v 2.0 will now support offline migration, as well.

"It would pique our interest if we can take our QA [quality assurance] environment and run it under our production environment," Becchetti said. "That would make us more efficient in terms of hardware usage.

"But," he said, "I don't want to be the first to do it. There are always going to be bugs, and we're rather someone else deals with that."
Read more on Networking hardware