Systems management software may soon include RSS
RSS has become popular for its ability to filter information on the internet. Now there is talk that RSS could be used in the datacentre.
Really Simple Syndication (RSS), most often used as a way for web users to aggregate their desired news into one view, could become another way for datacentre systems management software to alert IT managers of hardware or software issues, let them know about product updates or just serve as a log of activity from one work shift to another.

RSS is a code-based vocabulary that, in its most popular use, allows online publishers to feed information to web users. Its most valuable features are the ability to filter information, depending on the user, and updating information to the "feeds" as often as the creator of the feed desires.

Download this free guide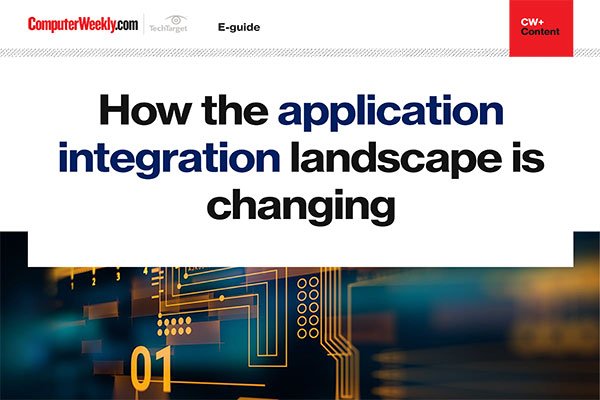 8 ways in which the application integration lanscape is evolving
We take a look at how technologies like Distributed Computing and the Common Object Model have been refined into web services, service-oriented architecture and composable applications and microservices.

By submitting your personal information, you agree that TechTarget and its partners may contact you regarding relevant content, products and special offers.

You also agree that your personal information may be transferred and processed in the United States, and that you have read and agree to the Terms of Use and the Privacy Policy.

Systems management software today has alert systems. It can send emails or pages to datacentre managers if there is a problem with a server or piece of software. Currently, none of the major suppliers has implemented RSS in their systems management, but experts and the suppliers themselves say it will likely be a common feature in just a few years.

"Instead of sending out an email or page, you could have an item on an RSS feed saying that something is in a problematic state," said Michael Coté, an analyst at RedMonk. "It might be handy for things that are low-to-medium priority that you don't really need to be worried about."

He added that RSS could be used as "some type of time-shift notification," where one shift manager updates a status report so the next employee can see what happened.

Coté is one of a few people who have written about the possibility, mainly in blogs. Fred Johanneson, BMC Software vice president and program executive for datacentre solutions, is another.

BMC doesn't currently have the RSS feature within its systems management software, nor do other major suppliers, such as IBM, Hewlett-Packard and CA. But Johanneson is interested.

He said RSS could be used as an "infrastructure communicator between programs."

"As changes and configurations happen within that infrastructure that could affect that business, RSS could be a tool on what is affected," he said. "Programs or people can decide how they want to respond to that."

RSS in play today

One company that has integrated RSS into its systems management software is Hyperic. CEO Javier Soltero said Hyperic has had RSS in its systems management software for about a year now.

It came about because Soltero and members of the company's engineering team were already avid users of RSS for more conventional purposes. One day they figured they could translate RSS over to their product and make it work.

"A more natural purpose for RSS is to integrate information into other internal websites or portals that a company might have," he said. "If there's a master intranet site that's meant to provide a higher level view, RSS feeds can complement that and integrate that information."

But Robert Auger, a security engineer at SPI Dynamics, said datacentres should be careful if they want to start implementing RSS into systems management. The suppliers and users must be aware of who is creating the information feed, and who is reading it.

Important in that discussion, he said, is whether the supplier or the user is creating the RSS feed. For example, a hacker could conceivably insert something into a feed while it's being produced, compromising the system once the end user accesses it. Or a hacker could compromise the server that the feeds are on, which every machine will access.

"It all has to do with where the data is coming from," Auger said.

Soltero said its systems management software program, Hyperic HQ, does provide some safety precautions. Information from the feeds is general enough so that the specific problem or issue isn't visible until the user clicks on the link and logs into the system. If that user doesn't have clearance to log onto those servers or software, the systems management program blocks them.

Johanneson said he expects RSS to take hold first as a support tool, alerting users to software updates. Following that, it could start to take hold in places like a configuration management database (CMDB), which is a database containing information about all aspects of a company's IT infrastructure.

"I think it's a fascinating area, it's an interesting time for software right now," he said. "I think you'll see in the next couple of years that there are ways RSS will be used that we haven't even thought of yet."

This article originally appeared on SearchDataCenter.com.
Read more on Integration software and middleware