Firms centralise IT delivery into datacentres
Nearly eight out of 10 businesses are centralising IT delivery into datacentres in a bid to increase efficiency and cut costs, new research has shown.
Nearly eight out of 10 businesses are centralising IT delivery into datacentres in a bid to increase efficiency and cut costs, new research has shown.

Download this free guide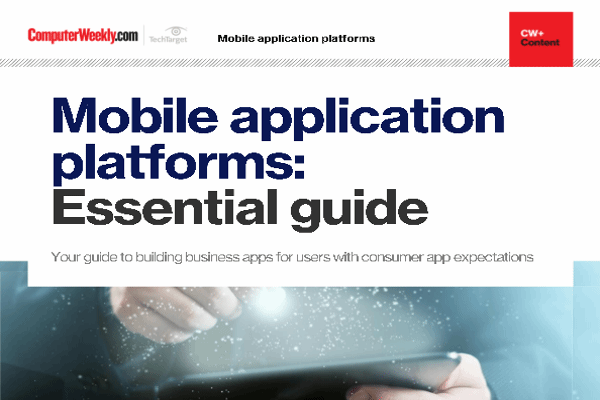 Building business apps for users with consumer app expectations
One of the mantras of modern enterprise application development is that business applications should be as easy to use as mass market consumer applications. In this guide, Computer Weekly examines the issues around mobile applications and the platforms emerging to help developers.
By submitting your personal information, you agree that TechTarget and its partners may contact you regarding relevant content, products and special offers.
You also agree that your personal information may be transferred and processed in the United States, and that you have read and agree to the Terms of Use and the Privacy Policy.
A survey of 100 senior IT executives and chief information officers from across the finance, manufacturing and retail industries, and the public sector found that a quarter had already centralised IT delivery, with another 63% in the processes of moving or planning to do so.
Just 12% had no intention of centralising, the survey commissioned by Computacenter Services and carried out by PMP Research, found.
The research also highlighted moves by some businesses to shift processing power from the desktop and consolidate application delivery at the datacentre. The survey found 17% of companies had already cut desktop processing power, with a further 11% planning to do so and 18% evaluating the option.
But Terry Walby, datacentre solutions director at Computacenter Services, warned that centralisation was putting huge pressure on power supplies and physical space in the datacentre.
"For many businesses, environmental constraints are limiting their ability to grow, so it is a critical situation," he said.
"They can't necessarily take advantage of technical advances because they haven't got the capacity or the delivery of power to support it."
He said, "There is no doubt that centralisation and consolidation delivers cost benefits, particularly operational cost benefits. But it requires a different level of consideration about not just the technology but the environment as well."
Concern about increased pressure on datacentre space and power supplies was driving greater interest in options such as virtualisation to improve utilisation of datacentres – which could be as low as 5-15% of capacity, Walby said.
The survey showed that 62% of organisations saw virtualisation as a significant technology. Over a quarter of companies (26%) had already implemented server virtualisation with a further 16% planning to do so and 16% in the evaluation stage.
Server virtualisation "has moved very much into the mass market", while storage virtualisation was also being taken more seriously. "We see that as a continuing trend," Walby said.
He urged businesses to use technology to reduce the demand on datacentres, and to consider new methods of service delivery, such as outsourcing workloads or using shared capacity in a hosted datacentre.
Comment on this article: computer.weekly@rbi.co.uk
Read more on Business applications