Is it important to capture email metadata in the archive? Why?
In my opinion, the answer is "yes." Email normally has some metadata associated with it, including: where it came from, the server path, etc. If the company is sued (or is suing another company), they will be discovering (or asking for) emails within the system...

Download this free guide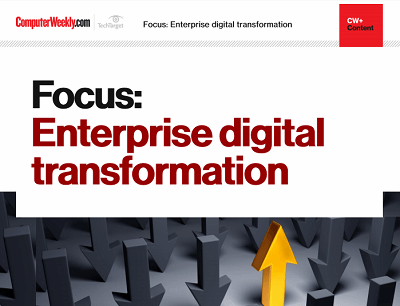 Are you digital to the transformation?
Digital transformation - the buzzword that we can't get away from. Enterprises need to accelerate their digital transformation journeys to avoid being left behind in an increasingly digital world. It's not an easy feat, but one that can be costly to get wrong. Join us as Computer Weekly takes a look at how businesses can stay on track through collaboration, innovation, and listening to user needs.

By submitting your personal information, you agree that TechTarget and its partners may contact you regarding relevant content, products and special offers.

You also agree that your personal information may be transferred and processed in the United States, and that you have read and agree to the Terms of Use and the Privacy Policy.

@27653 In my opinion, the answer is "yes." Email normally has some metadata associated with it, including: where it came from; the server path; etc. If the company is sued (or is suing another company), they will be discovering (or asking for) emails within the system. Having metadata around the message or messages can prove that it's an original message, it came through a certain set of servers, it arrived at a specific time and the message was reviewed at a certain time -- all of this metadata usually helps to prove originality and immutability of the message. If you have a choice, be sure to archive the entire email, any attachments and the associated metadata, so that you have a full picture of the email.

Listen to the Email archiving FAQ audiocast here.

Go back to the beginning of the Email Archiving FAQ Guide.
Read more on Operating systems software