DYS gets reward from network management
Platform DYS Analytics has announced record annual revenue and highest profitability
Platform DYS Analytics, whose products and services manage messaging platforms, has announced record annual revenue and highest profitability during its fiscal year 2005.

Download this free guide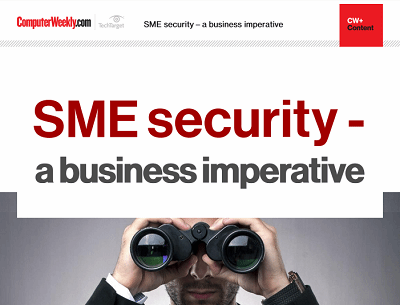 The secret to winning - SMEs and cyber security
50% of SMEs plan to spend less than £1000 on cyber defenses in the next year and only 42% of SMEs are concerned about ransomware. Anyone see a problem? Computer Weekly outlines some solutions to this growing naive trend.
By submitting your personal information, you agree that TechTarget and its partners may contact you regarding relevant content, products and special offers.
You also agree that your personal information may be transferred and processed in the United States, and that you have read and agree to the Terms of Use and the Privacy Policy.
The company boasts that its solid performance attests to strong market demand for email and its messaging and management optimisation solutions. Throughout fiscal 2005, DYS says it increased both new named account sales, as well as strong licence growth in the existing customer base.
Highlights include: highest company revenue in its history, up 20% over fiscal 2004; product licence revenue and profitability increased quarter over quarter from fiscal 2004; highest profitability in DYS' history; two-thirds of licence transactions in the year came from sales to first-time customers; licence sales to European-based multinationals grew with revenue, representing 30% of license revenue; 99% of licensed seats due for renewal during the year were indeed renewed; real-time collaboration management products representing over 20% of total license revenue.
DYS says that in 2005, companies spent approximately $65 per user for a 20,000-seat Microsoft Exchange 2003 network for admin, migration/upgrade and downtime costs. These costs were even higher at smaller firms - an estimated $141 per user. Yet, it estimates, some 90% of IBM Lotus Domino mailboxes and 85% of Microsoft Exchange mailboxes remain "unmanaged" while only 11 percent of organisations have implemented information management solutions.
Read more on IT for small and medium-sized enterprises (SME)