Oracle backs JD Edwards in Europe
Oracle has assured European users of JD Edwards in the SME sector that it will continue to sell and develop the JDE business...
Oracle has assured European users of JD Edwards in the SME sector that it will continue to sell and develop the JDE business software suite.
Oracle has given JD Edwards products a major role in its applications portfolio for SMEs in Europe. The company acquired JDE products as part of its acquisition of PeopleSoft this year.

Download this free guide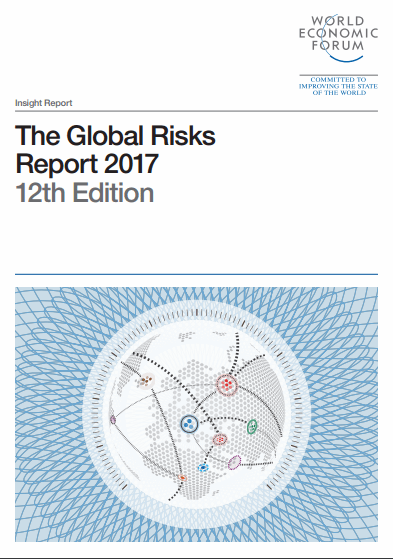 Global Risks Report 2017
Crisis patterns over the past decade have changed dramatically. 10 years ago elements such as civil war and oil prices were the top global risks to take into account. Now we see water crisis and extreme weather events taking control of keeping us up at night. Download this extremely insightful Global Risk 2017 assessment from the World Economic Forum to help prepare you for what you can't know.
By submitting your personal information, you agree that TechTarget and its partners may contact you regarding relevant content, products and special offers.
You also agree that your personal information may be transferred and processed in the United States, and that you have read and agree to the Terms of Use and the Privacy Policy.
"The acquisition of PeopleSoft ensures that Oracle has the widest portfolio of affordable industry solutions to meet the needs of SMEs," said Tino Scholman, Oracle European vice-president for SME applications.
"The Oracle E-Business Suite has made significant inroads at the upper end of the SME sector as well as in its large enterprise heartland, and the E-Business Suite Special Edition has been a particular success with smaller SMEs.
"Now we can offer JD Edwards to further enhance choice for companies in the manufacturing, distribution and asset-intensive sectors for which it was originally designed, and where it was and is a brand leader."
AMR analyst Nigel Montgomery welcomed Oracle's decision to support JDE users.
"JDE is a very strong brand in its field and it has a very loyal and committed following worldwide. Oracle is smart to strengthen its SME portfolio with the addition of JD Edwards."
Within the SME market, Oracle will sell JD Edwards alongside the Oracle E-Business Suite Special Edition, which is a preconfigured, pre-installed package of enterprise resource planning applications for SMEs with 10-500 employees or with turnover bteween €5m (£3.5m) and €250m (£175m).
Oracle plans to double the number of partners offering JD Edwards while also increasing its E-Business Suite Special Edition partner base. All JD Edwards partners will join Oracle partners in the Oracle PartnerNetwork, Oracle's global business network of more than 15,000 companies.
E-Handbook

E-Handbook

E-Handbook
Read more on IT for small and medium-sized enterprises (SME)