Siebel offers industry specific CRM OnDemand
Siebel Systems has introduced Siebel CRM OnDemand Release 6, which the supplier claims doubles the level of functionality...
Siebel Systems has introduced Siebel CRM OnDemand Release 6, which the supplier claims doubles the level of functionality previously available in the hosted application. The new version also includes pre-built industry specific support for some markets to ease integration.

Download this free guide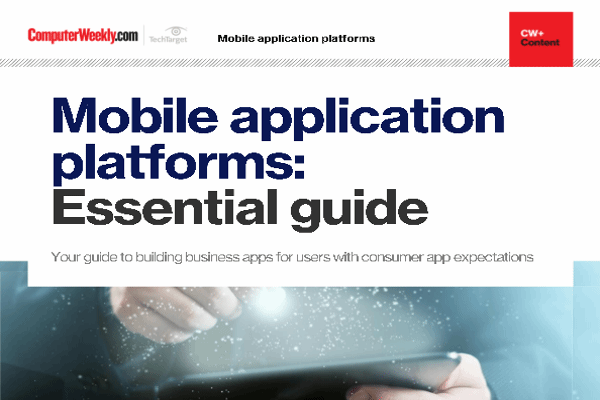 Building business apps for users with consumer app expectations
One of the mantras of modern enterprise application development is that business applications should be as easy to use as mass market consumer applications. In this guide, Computer Weekly examines the issues around mobile applications and the platforms emerging to help developers.
By submitting your personal information, you agree that TechTarget and its partners may contact you regarding relevant content, products and special offers.
You also agree that your personal information may be transferred and processed in the United States, and that you have read and agree to the Terms of Use and the Privacy Policy.
"We have changed the game in hosted customer relationship management with this release. We are dramatically accelerating the return on investment for organisations deploying Siebel CRM OnDemand, while continuing to enhance its ease-of-use," said Bruce Cleveland, Siebel senior vice-president and general manager for OnDemand.
"Unlike vanilla solutions that require customers to undertake expensive and time-consuming custom software development, Siebel CRM OnDemand provides pre-built support for industry-specific business processes, enabling organisations to rapidly and affordably achieve sales, marketing and service success."
"By delivering pre-built industry-specific capabilities, Siebel CRM OnDemand enables organisations to better serve customers than a generic hosted CRM solution would," said Denis Pombriant, an analyst at Beagle Research.
"Even if a generic hosted CRM solution can be customised to partially address industry-specific requirements, it could take four to six months longer to deploy, and require upwards of £300,000 in up-front and ongoing costs," he said.
As well as the generic version, Siebel CRM OnDemand Release 6 is available in four pre-built industry-specific editions: Siebel CRM OnDemand Financial Services Edition: Wealth Management/ Insurance Edition, Siebel CRM OnDemand High Tech Edition for technology companies, Siebel CRM OnDemand Life Sciences Edition: Medical Edition for medical suppliers, and Siebel CRM OnDemand Automotive Edition.
Siebel CRM OnDemand Release 6 costs from £40 per user a month. The software is hosted by IBM Global Services and competes against solutions from companies such as Salesforce.com.
Read more on Business applications