New Gnome for Linux users
A new version of GNU Network Object Model Environment (Gnome) desktop interfaces is available for download.
This Article Covers
RELATED TOPICS
A new version of GNU Network Object Model Environment (Gnome) desktop interfaces is available for download.
The new software, Gnome 2.8.2 Desktop and Developer Platform, includes several improvements over version 2.6.
Improvements in the desktop interface include a new file manager that allows different applications to work more smoothly together, support for DNS-based Service Discovery (also known as Rendezvous in Apple products), and the ability to automatically recognise removable storage devices, such as CDs, DVDs and USB memory sticks.

Download this free guide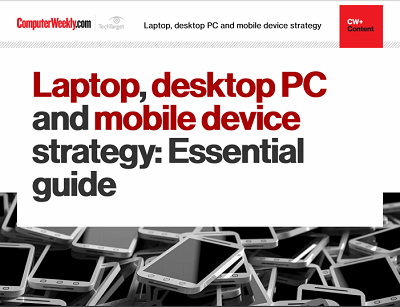 The great debate - to PC or not to PC
IT leaders have greater choice in end-user devices than ever before. The age of PC-only users is over and we have entered the multiple device era. In this guide, you can find best practice, analysis of the latest trends, and expert advice on formulating enterprise strategy in laptops, desktop PCs and mobile devices.
By submitting your personal information, you agree that TechTarget and its partners may contact you regarding relevant content, products and special offers.
You also agree that your personal information may be transferred and processed in the United States, and that you have read and agree to the Terms of Use and the Privacy Policy.
The network monitor now supports wireless interfaces and can display signal strength. The battery monitor has also been enhanced to estimate remaining battery capacity.
Of interest to enterprise users is Gnome 2.8.2's inclusion of Evolution 2.0, an integrated e-mail and groupware client. Evolution supports traditional e-mail setups, as well as Novell Groupwise and Microsoft Exchange.
Gnome's own Mozilla-based Epiphany web browser has easier-to-manipulate bookmark toolbars. Topics can be added directly from the new bookmark dialog, and pop-up windows can be blocked for specific websites.
Gnome is free software that runs on a range of operating systems, including Linux, Unix, Solaris and Apple's Darwin. The new version is available at: http://mail.gnome.org/archives/gnome-announce-list/2004-December/msg00024.html.
A test version of Gnome 2.9 is also available. When complete, it will become the official 2.10 release.
John Blau writes for IDG News Service