Look to Principia for National Computing Centre's IT events
In June the National Computing Centre bundled many of its events, services and seminars into a new operation aimed at IT...
In June the National Computing Centre bundled many of its events, services and seminars into a new operation aimed at IT corporate users called Principia.

This new departure, together with the activity generated by a number of key acquisitions over the past 18 months, beefs up group chief executive Michael Gough's bid to make the NCC the voice of the IT user with a strong focus on personal and management development.

Principia draws on the activities and expertise of its membership organisations, including CIO-Connect, Certus and the Institute of IT Training, as well as collaborations with outside organisations including Forrester Research and the Impact Programme.

This umbrella service is structured by themes: skills, security, legal, e-business, open source, knowledge management and programme management; and also by sector: manufacturing, education, central government, finance and construction.

Download this free guide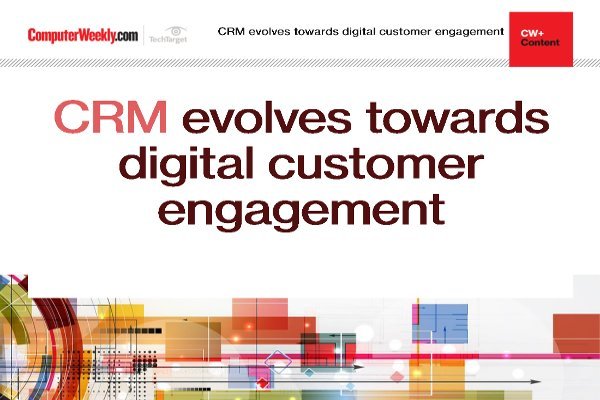 Enhancing digital customer engagement with CRM
Learn about customer relationship management has evolved towards engaging with customers through every channel, with digital at the forefront.
By submitting your personal information, you agree that TechTarget and its partners may contact you regarding relevant content, products and special offers.
You also agree that your personal information may be transferred and processed in the United States, and that you have read and agree to the Terms of Use and the Privacy Policy.
Forthcoming Principia events
Successful change management 22 September, London
Delivering value from IT 23 September, Edinburgh 4 October, London
NCC/Impact Programme leadership academy 6 October Manchester
Conference on software testing 6 October, London
Implementing BS7799 13 October, London IT governance 13 October, London 20 October, Edinburgh 25 November, Manchester
Successful change management 14 October, Edinburgh BS1500: Understanding the standard for IT service management 25 October, Manchester 3 November, Edinburgh
The role of the IT leader - strategies for success 26 October, Newport
Timetable of NCC expansion
2002 - NCC buys user group Certus
2003 - NCC buys the Institute of IT Training
2003 - NCC buys user group CIO-Connect
May 2004 - Office of Government Commerce gives NCC a contract to certify and accredit public sector practitioners of the E-Government Interoperability Framework.
June 2004 - NCC links up with Ashridge Business School
June 2004 - Principia is formed.
Read more on Business applications