IBM will not assert patents against Linux kernel
In his keynote address at LinuxWorld, IBM's senior vice-president of technology and marketing, Nick Donofrio, assured the Linux...
This Article Covers
RELATED TOPICS
In his keynote address at LinuxWorld, IBM's senior vice-president of technology and marketing, Nick Donofrio, assured the Linux community that his company would not assert its formidable patent portfolio against the Linux kernel and strongly advocated others promise to do the same.

Download this free guide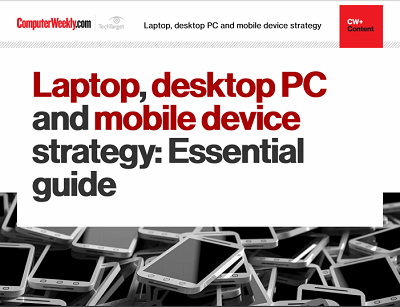 The great debate - to PC or not to PC
IT leaders have greater choice in end-user devices than ever before. The age of PC-only users is over and we have entered the multiple device era. In this guide, you can find best practice, analysis of the latest trends, and expert advice on formulating enterprise strategy in laptops, desktop PCs and mobile devices.
By submitting your personal information, you agree that TechTarget and its partners may contact you regarding relevant content, products and special offers.
You also agree that your personal information may be transferred and processed in the United States, and that you have read and agree to the Terms of Use and the Privacy Policy.
Donofrio's remarks were in response to a statement earlier this week from the Open Source Risk Management organisation based on its research and initial analysis of patents that might affect the Linux kernel.
A number of those patents were identified as being owned by several larger companies with strategic Linux-based strategies, including IBM.
"I can say that as an ally that believes in the positive power that the Linux community is having on collaborative innovation, I can assure you we have no intention of asserting our patents against the Linux kernel, unless, of course, we are forced to defend ourselves," Donofrio said.
He threw out a challenge to the IT community to join together to establish procedures that avoid infringement claims and to also try to resolve them as they come up.
"When more people have access to the building blocks of innovation, it can inject a richer perspective to the creative process. When you combine all the diversity of the world in the open environments, it's a rather humbling thought," Donofrio said.
Donofrio said collaborative innovation will play a significant role in the future of IT and that Linux, grid technologies and the internet will continue to be an influence.
He said that countries will have to find the right balance between collaborative innovation, and respect for intellectual property as it applies to IT.
Donofrio said IBM would do all it could to sustain that balance. The open movement is forcing people to rethink their intellectual property models and to rethink where they can offer the most value to their users, he said, adding that the movement has encouraged and enabled competition to thrive.
Ed Scannell writes for IDG News Service
Sun upgrades Linux compatibility in Solaris>>