Weather agency to pilot open-source operating system
The European Centre for Medium-Range Weather Forecasts (ECMWF) has installed a Linux cluster from Linux Networx as a pilot...
The European Centre for Medium-Range Weather Forecasts (ECMWF) has installed a Linux cluster from Linux Networx as a pilot project to help it decide whether it should use the open-source operating system when it upgrades its high-performance forecasting equipment in the next three years.

Download this free guide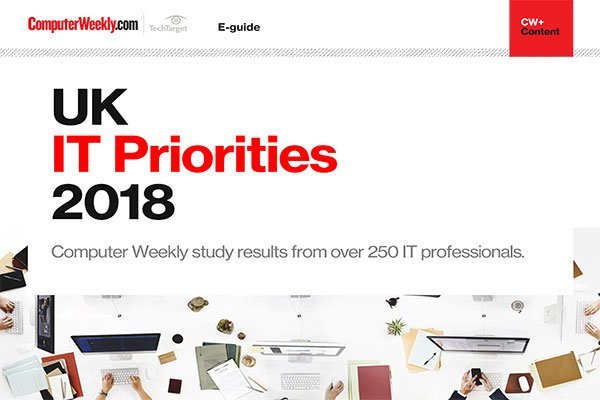 UK IT Priorities 2018 survey results
Download this e-guide to discover the results of our 2018 UK IT Priorities survey, where IT leaders shared with us what they are going to be investing in over the coming 12 months.
By submitting your personal information, you agree that TechTarget and its partners may contact you regarding relevant content, products and special offers.
You also agree that your personal information may be transferred and processed in the United States, and that you have read and agree to the Terms of Use and the Privacy Policy.
Linux Networx said the installation of the new Evolocity II Cluster was completed last month and is now running as a testbed for weather computations.
Walter Zwieflhofer, head of operations for the weather agency, said the ECMWF reviewed equipment from about 10 suppliers before choosing the Evolocity II cluster.
"It was their experience in this particular area," he said of the choice. "We are testing technology for possible use in our next large procurement" next year or in 2007.
The Evolocity II cluster runs SuSE Linux and includes 64 Opteron 2.2-GHz processors from Advanced Micro Devices and 128Gbytes of memory, along with InfiniBand high-speed interconnects from Mellanox Technologies. The cluster also includes management tools from Linux Networx.
The weather agency now uses two IBM p690 production clusters running IBM's AIM operating system, he said.
The ECMWF is responsible for putting together 10-day weather forecasts for the 25 European nations that support the agency. The centre also conducts weather-related research, including computer modelling and analysis of past weather patterns and events to be able to better predict future weather events.
As part of the past-event analysis, the agency last month conducted experiments to reanalyse the weather across the English Channel during the D-Day invasion of 6 June 1944, on the 60th anniversary of the battle.
Linux Networx supercomputers are in use across the world for scientific and research projects. Customers include the Los Alamos National Laboratory, the Argonne National Laboratory, the Army Research Laboratory and Boeing, which uses Linux Networx equipment for computer modeling in the design of its new E7E passenger jet.
Todd R Weiss writes for Computerworld
Read more on Operating systems software