Gates gives himself top security job
Bill Gates has given himself the job of chief software architect at Microsoft.
Bill Gates has given himself the job of chief software architect at Microsoft.
At a press conference in Sydney last week Gates showed why that is the job for him. He is fiercely proud of Microsoft's record, proclaiming at one point that his company is "the world's best software factory".

Download this free guide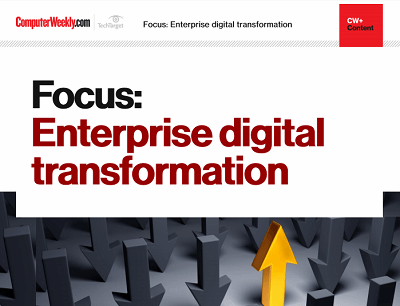 Are you digital to the transformation?
Digital transformation - the buzzword that we can't get away from. Enterprises need to accelerate their digital transformation journeys to avoid being left behind in an increasingly digital world. It's not an easy feat, but one that can be costly to get wrong. Join us as Computer Weekly takes a look at how businesses can stay on track through collaboration, innovation, and listening to user needs.
By submitting your personal information, you agree that TechTarget and its partners may contact you regarding relevant content, products and special offers.
You also agree that your personal information may be transferred and processed in the United States, and that you have read and agree to the Terms of Use and the Privacy Policy.
Criticisms of Microsoft's security record and unfavourable comparisons with competing companies get short shrift: Gates is quick to stack up security efforts against open-source systems and believes Microsoft's main competition is pirates trading in Microsoft software.
"It's pretty simple what we are," he says. "We're the company that believes in software, and we believe that by hiring the best software people, having the best tools, the best ways of getting feedback from customers, that we can drive software to new heights."
"The idea of e-commerce, that was right, but it required web services to be put in place and deep security to be put in place," he says. "Web services, those dreams of the 1990s, over the next five years they will really come in and do those things."
Asked about competition with open-source software, Gates said he had "no doubt" that commercial software provides better value. Companies that deploy open source are useful as examples, but won't enjoy being "their own system integrator", he added.
Matthew Cooney writes for Computerworld
Read more on Operating systems software