Barclays outsources IT for £400m
Barclays has signed a six-year IT outsourcing deal with Accenture valued at more than £400m.

Download this free guide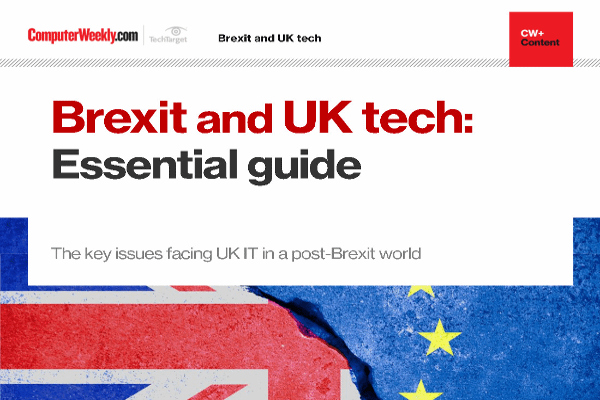 Brexit and UK tech: Essential guide
Find your way in the post-Brexit world and establish priorities in the face of uncertainty
By submitting your personal information, you agree that TechTarget and its partners may contact you regarding relevant content, products and special offers.
You also agree that your personal information may be transferred and processed in the United States, and that you have read and agree to the Terms of Use and the Privacy Policy.

Barclays has signed a six-year IT outsourcing deal with Accenture valued at more than £400m.

The contract to outsource the bank's application development division is one of the largest UK outsourcing deals of 2004 and follows a year of negotiations.

Plans by Barclays to outsource its application development division, Build Services, were first revealed by Computer Weekly last August.

More than 900 IT staff will transfer to Accenture and there will be no compulsory redundancies in the first two years of the contract.

Barclays will retain overall responsibility for IT strategy development and will maintain staffing in selected areas.

"The outsourcer is expected to move some work offshore, but has assured Barclays and financial services union UNIFI there will be no compulsory redundancies," said Phil Codling, OvumHolway analyst.

The bank said the project would help it respond quickly to market demands for changes in technology and lower the cost of developing applications.

The deal with Accenture is part of a long-term strategy by Barclays to outsource the bulk of its IT to different suppliers.

Last year, Barclays outsourced the management of its desktops to EDS in a £214m deal.

David Weymouth, Barclays chief information officer, said, "[This] is an important step in ensuring we deliver top-quartile productivity in the vital area of systems development."

Keith Brookes, national secretary of banking union Unifi, said negotiations were tough, but said he was happy with the deal.
Read more on IT outsourcing