Finance firms fuel jobs high
New IT projects in the finance and public sectors and a growing demand for staff from suppliers are driving a recovery in the IT...

Download this free guide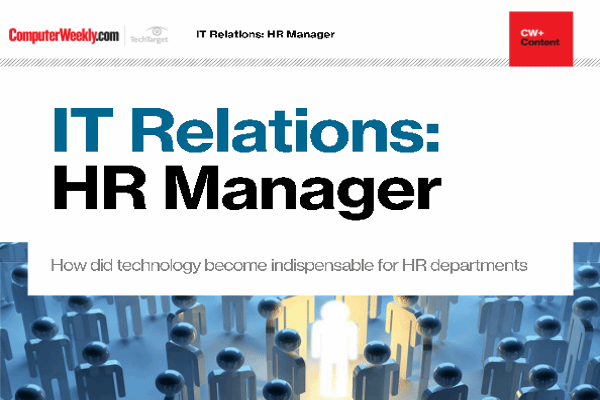 How did technology become indispensable for HR departments
HR and IT departments have begun to work closely together over the last few years. While HR historically has often received limited attention, companies now understand the key role the department plays in the business.
By submitting your personal information, you agree that TechTarget and its partners may contact you regarding relevant content, products and special offers.
You also agree that your personal information may be transferred and processed in the United States, and that you have read and agree to the Terms of Use and the Privacy Policy.

New IT projects in the finance and public sectors and a growing demand for staff from suppliers are driving a recovery in the IT jobs market.

The number of advertised IT job vacancies is at its highest level for 18 months, reflecting increasing confidence among employers across the UK, the latest Computer Weekly survey of the jobs market reveals.

But the general upturn has not been matched by a boom in salaries, which have dropped when inflation is taken into account over the past 12 months.

Computer Weekly's analysis of IT vacancies in the press and on the web shows that demand for permanent staff rose by 22% from 53,708 in the final quarter of 2003 to 65,722 in the first quarter of 2004. Job vacancies for contractors grew by 21% from 13,651 to 16,518 over the same period.

Demand for IT staff was strongest in London, driven by the finance sector, but there were gains elsewhere, including the West of England and Wales.

Vacancies on the web in the finance sector grew by 44% from the final quarter of last year, the survey reveals, with firms on the hunt for staff with the experience to manage outsourcing agreements, and to implement systems to comply with a raft of governance regulations.

"The investment banking market is recruiting strongly. Our investment bank has signalled its intention to grow its global business. Inevitably there is going to be an IT spend," said David McHattie, head of the recruitment industry team at Barclays.

Claire-Louise McSherry, senior consultant in financial markets practice at recruitment company Harvey Nash, said, "There is a skills shift with an increase in service management roles. Financial firms are looking to hire people to manage their IT, whether in the UK or offshore," she said.

Many financial service organisations are upgrading their legacy systems to meet the new standard, and the demands of regulators, said Mark Holland, senior manager in financial services advisory practice at KPMG.
Read more on IT jobs and recruitment