'Buffalo spammer' faces up to seven years in jail
A man accused of using EarthLink e-mail accounts to release a flood of spam on the internet has been convicted on charges of...
This Article Covers
RELATED TOPICS
A man accused of using EarthLink e-mail accounts to release a flood of spam on the internet has been convicted on charges of identity theft and falsifying business records.

Download this free guide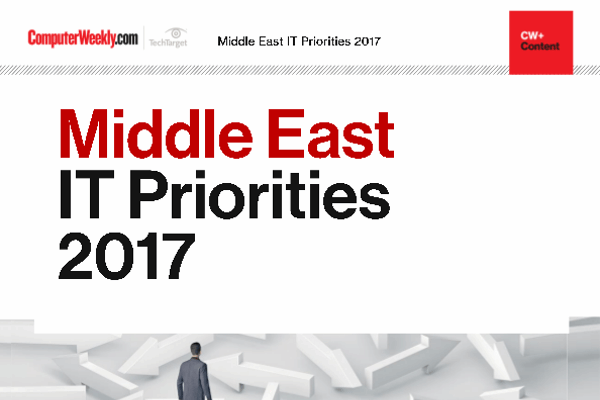 What are the IT priorities in Middle East?
Before any investment, how about taking a look at your peer's IT priorities for 2017? Download this report right now to find out in which areas IT decision makers are planning to invest in the nearest future!
By submitting your personal information, you agree that TechTarget and its partners may contact you regarding relevant content, products and special offers.
You also agree that your personal information may be transferred and processed in the United States, and that you have read and agree to the Terms of Use and the Privacy Policy.
Howard Carmack of Buffalo, New York, also known as the "Buffalo Spammer", was found guilty by a jury on 14 counts, including charges that he stole the identity of two Buffalo-area residents, which he then used to send out more than 800 million spam messages, the US attorney general's office said.
He is scheduled to be sentenced on 27 May, and faces between three and seven years in prison.
The New York State case against Carmack was the first to use a state identity theft law which makes identity theft an offence, said Brad Maione, a spokesman for the attorney general's office.
The charges of falsifying business records stem from Carmack's changing of e-mail header information to create forged sender addresses for the spam messages.
The criminal charges brought by New York State followed a civil case brought by EarthLink against Carmack, who an internal investigation identified as the source of a spike in spam e-mail traffic from the Buffalo area.
EarthLink had accused Carmack of using the e-mail accounts set up using stolen credit card numbers to send out a flood of spam messages, often from accounts registered to family members, that advertised a variety of "get rich quick" schemes, herbal stimulants and cable television descramblers. A district court in Atlanta awarded EarthLink a $16m settlement against Carmack.
EarthLink hailed the New York attorney general's office for the conviction and said that it demonstrates that "spammers who continue to send illegal e-mails will not escape the law".
Spammers are aware they can be sent to prison for their activities, in addition to being held liable for millions of dollars in damages, the company said.
Paul Roberts writes for IDG News Service
Read more on E-commerce technology