IBM 'Microsoft Office for Linux' rumoured
IBM is keen to migrate Microsoft Office suite to Linux, although Microsoft has said it is not involved and suggests that IBM...
This Article Covers
RELATED TOPICS
IBM is keen to migrate Microsoft Office suite to Linux, although Microsoft has said it is not involved and suggests that IBM might do it by emulation.

Download this free guide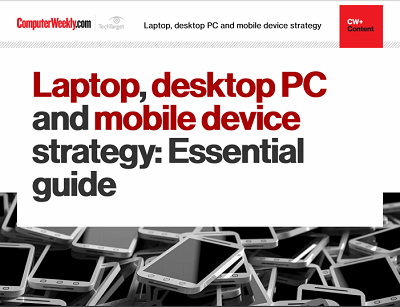 The great debate - to PC or not to PC
IT leaders have greater choice in end-user devices than ever before. The age of PC-only users is over and we have entered the multiple device era. In this guide, you can find best practice, analysis of the latest trends, and expert advice on formulating enterprise strategy in laptops, desktop PCs and mobile devices.
By submitting your personal information, you agree that TechTarget and its partners may contact you regarding relevant content, products and special offers.
You also agree that your personal information may be transferred and processed in the United States, and that you have read and agree to the Terms of Use and the Privacy Policy.
Many Linux users would prefer to run both Microsoft's Office suite and IBM's Lotus Notes. This is possible, using emulation. Companies such as US-based Codeweavers offer such products. But this will not give users applications compiled for Linux.
Stefan Pettersson, technical manager for IBM's Lotus division in Sweden, said that there will be a Java client of Lotus Notes some time during the second half of 2004. This means that the first "native" Notes client to run under Linux will soon be available.
"The Office package is very good. If there's anything from Microsoft that shines, that's it. Frankly, we choose to port all our solutions to Office," said Pettersson.
Microsoft is also one of IBM's largest and most important partners.
"It will be possible to run the Office package on the Linux platform, said Pettersson. "Exactly how it's done, I can't reveal right now. But we're working together with Microsoft, who have provided us with part of their code. We've worked together like that previously."
Pettersson is referring to IBM's porting of Microsoft's Outlook e-mail client to the Domino server system, which was made possible using code from Microsoft. Domino is a major player in e-mail.
Jonas Persson, Microsoft sales director for development tools, denies that Microsoft is collaborating with IBM about the Office suite.
"I am sure IBM is looking at different solutions. That's good, we encourage evaluations," said Persson.
IBM might consider Sun Microsystems' StarOffice as an alternative, since StarOffice already runs under Linux. However, this is not on the horizon now.
"It suits us fine the Microsoft and Sun fight about office application suites. We stay away from that. The reason we don't collaborate with Sun is that they're too small," said Pettersson.
Sverker Brundin writes for Computer Sweden