BCS collaborates on international software testing qualification
A single international syllabus and certification scheme for software testing specialists is being developed by the BCS and other...
This Article Covers
RELATED TOPICS

Download this free guide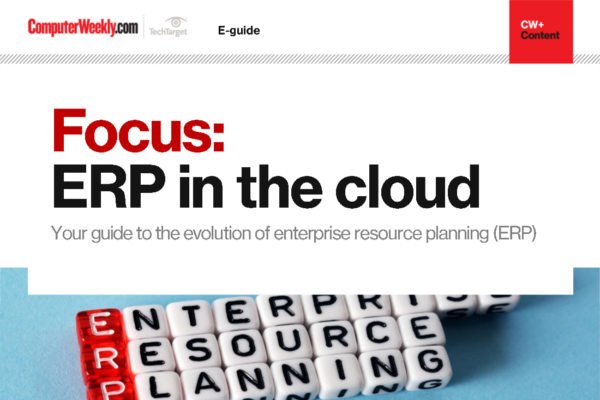 Are you keeping up with the ERP evolution?
Read about the new best practices for the ERP systems and how to tackle the growth of ERP integrations.
By submitting your personal information, you agree that TechTarget and its partners may contact you regarding relevant content, products and special offers.
You also agree that your personal information may be transferred and processed in the United States, and that you have read and agree to the Terms of Use and the Privacy Policy.

A single international syllabus and certification scheme for software testing specialists is being developed by the BCS and other national bodies working through the new International Software Testing Qualifications Board.

The partners will establish a common international standard of examinations at foundation, advanced and expert levels. National bodies will be responsible for translating and managing the scheme locally.

The qualifications will be based largely on existing standards from the BCS Information Systems Examinations Board (ISEB) and German certification and accreditation body ASQF.

An international working party set up under the auspices of the International Software Testing Qualifications Board and other national organisations will contribute to syllabus development.

Software testing has proved to be one of the ISEB's most sought-after qualifications. Last year demand for its foundation and new practitioner exams grew by 16% to nearly 4,200 candidates. Almost 15,000 people have taken the foundation certificate since it was launched five years ago.

Once the syllabus and examinations have been finalised, the ISEB will work with national boards to set up local certification schemes. A draft syllabus is scheduled for publication in April.

"Candidates will now have the opportunity to sit the examinations in many languages other than English and to be awarded certificates that carry internationally recognised certification, both from the International Software Testing Qualifications Board and from the BCS ISEB as the issuing examinations body," said BCS head of professional products Pete Bingham.

Ultimately, the qualifications will replace those run by the ISEB. The International Software Testing Qualifications Board is a non-profit organisation, founded in November 2002. The ASQF provides its administration.

The value of independent qualifications has been underlined by 1st Software, a company that builds systems for independent financial advisers, after its testing team of eight took the ISEB foundation certificate in software testing. Members of the testing team had been drawn from a number of departments.

"They knew the system well and most had some testing experience, but we were doing a lot of ad hoc testing and needed to brush up on various areas and disciplines to become more competent," explained quality assurance manager Phil Reed.

"Having qualifications to prove our level of competency would be good for client relations. Above all, we really wanted to improve the way we worked.

"The two-and-a-half-day course was designed around a Utopian idea of having limitless time and resources, but you can cherry-pick the best parts that are applicable to your company. The comprehensive documentation enabled us to introduce methods that we were not using and were not even aware of."



BOXTEXT: Software testing foundation exam



After completing the BCS foundation certificate in software testing, candidates should be able to:

l Perform effective testing of software

l Be aware of techniques and standards

l Have an awareness of what testing tools can achieve

l Know where to find more information about testing

l Establish the basic steps of the testing process.



More details of BCS qualifications

' www.bcs.org/iseb
Read more on Business applications