IBM previews DB2 upgrade
IBM will unveil enhancements to the next version of the DB2 database which are to help simplify development of applications for...
IBM will unveil enhancements to the next version of the DB2 database which are to help simplify development of applications for the Microsoft .net platform at the Microsoft Professional Developers Conference 2003 in Los Angeles.

Download this free guide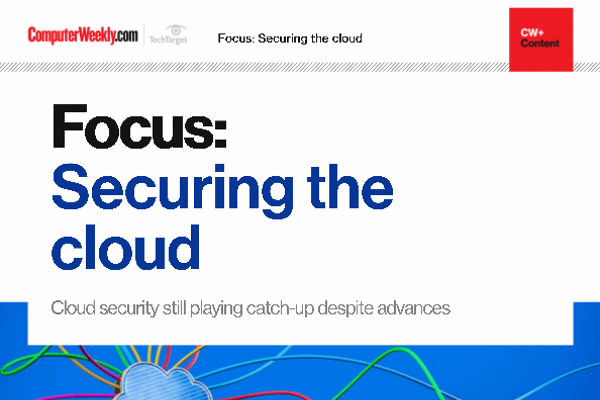 94.4% of cloud apps are not secure enough for enterprises
Access this e-guide with 6 key articles on cloud security and learn how to protect your organisation and its data on the cloud.
By submitting your personal information, you agree that TechTarget and its partners may contact you regarding relevant content, products and special offers.
You also agree that your personal information may be transferred and processed in the United States, and that you have read and agree to the Terms of Use and the Privacy Policy.
IBM's DB2 upgrade, codenamed Stinger, will offer functionality on Windows ahead of the next major version of Microsoft's own SQL Server database, codenamed Yukon.
Stinger is planned for shipment some time in 2004 while Yukon is due in the later half of next year.
Future Stinger previews will focus on areas such as autonomic computing and continuous availability.
IBM has cited reliability, manageability, integration, and scalability as part of its database improvements.
IBM's preview, which is available to developers, features productivity tools for building applications, provides increased performance features such as an enhanced .net Data Provider, and lets developers use existing skills. Tighter integration with Rational tools is also provided.
Specifically, the preview enables programmers to:
Use integration of DB2 add-ins for Microsoft Visual Studio .net and Rational XDE (eXtended Development Enviromment) Developer visual data modelling tools to design applications and databases in a more intuitive fashion. IBM wants to make DB2 programming a natural extension of Visual Studio.
Build .net applications through use of the .net Data Provider, therefore strengthening the .net connection between databases and applications.
Using Visual Basic .net and C# skills by building client and DB2 server-side application logic using these programming languages. This is provided through DB2's ability to host the Microsoft Common Language Runtime (CLR).
Utilise DB2's native stored procedure capability by developing on the Windows platform and deploying across supported DB2 platforms.
The enhancements result from a co-operative effort between Microsoft and IBM under the Visual Studio Industry Partner programme.
IBM will also demonstrate in conjunction with AMD a version of a 64-bit DB2 server running on Windows Server 2003 Enterprise Edition for 64-bit systems.
The Stinger preview is available at the IBM developerWorks website at www7b.software.ibm.com/dmdd/downloads/dotnetbeta.
Read more on Operating systems software