Outsourcing will transform structure of IT department, says Gartner
The average IT department will look radically different by 2010, full of relationship managers and "touchpoints" between the...
The average IT department will look radically different by 2010, full of relationship managers and "touchpoints" between the company and its outsourced suppliers, analyst group Gartnerhas predicted.

Download this free guide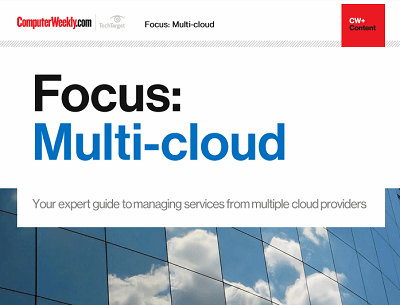 Mixing and matching your cloud options
Many IT leaders are increasingly coming round to the idea that sourcing services from one or more providers might be the best way to go. From a cost and resiliency perspective, some workloads might work better in one cloud over another. Or a certain provider might boast some functionality that suits a particular process the enterprise is looking to implement, but falls short in other areas, prompting the company to adopt a mix-and-match procurement strategy. Join us as Computer Weekly takes a closer look at the multi-cloud approach and what providers are doing to capitalise on the trend.
By submitting your personal information, you agree that TechTarget and its partners may contact you regarding relevant content, products and special offers.
You also agree that your personal information may be transferred and processed in the United States, and that you have read and agree to the Terms of Use and the Privacy Policy.
Ian Marriott, vice-president at Gartner, said that the trend towards outsourcing, including the outsourcing of business processes as well as more standard IT services, will involve a complete change of mindset for the IT manager.
"The IT department will need fewer technical skills and more business skills," said Marriott at a roundtable event last week.
"Persuading management of the need for outsourcing is going to be hard if a company plans to do it properly because of the huge investment in staff needed."
"You won't be able to retrain everyone in the IT department, and so you'll need board commitment to spend the money up front. You should be spending at least 5% of the value of the outsourcing deal on just managing that deal, or it just won't be good enough," he said.
Marriott has advised chief information officers to think of working towards "IT Lite", where IT works as the glue between the outsource suppliers and the company departments who need their services.
But the IT department still has an important role, said Steve Prentice, Gartner group vice-president of hardware and systems.
"At the moment, everyone has these backdoor paths, ways that they get things done by IT when they need them," he said.
The company has to make sure it retains that to some extent, with lots of links to the outsource company to make sure the communication is there.
"The over-riding message is that failure to invest in relationship management means outsourcing will fail," Prentice said.
Read more on IT outsourcing