Microsoft pledges allegiance to Outlook Express
Microsoft hoped to end speculation about the future of its free e-mail client by claiming that it has not stopped working with...
This Article Covers
RELATED TOPICS
Microsoft hoped to end speculation about the future of its free e-mail client by claiming that it has not stopped working with Outlook Express.
"Work on improving and enhancing Outlook Express never stopped," Matt Pilla, senior product manager for Windows at Microsoft said.
Dan Leach, lead product manager for Office at Microsoft, said that Microsoft had stopped development of Outlook Express and was instead focusing on MSN and Hotmail for consumer e-mail.

Download this free guide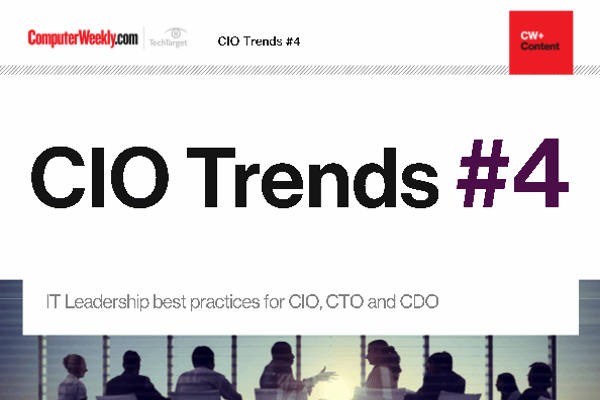 Stay on top of your game
Read about the latest trends and priorities of IT leaders: how to prepare for GDPR, make use of blockchain, transfer lessons from other sectors and become a hybrid IT and digital leader.
By submitting your personal information, you agree that TechTarget and its partners may contact you regarding relevant content, products and special offers.
You also agree that your personal information may be transferred and processed in the United States, and that you have read and agree to the Terms of Use and the Privacy Policy.
However, a spokesman for Microsoft's Windows division at the agency said that Leach's statement was "inaccurate".
Microsoft did at some point halt development of Outlook Express, moving it to what it calls "sustain engineering" mode, but subsequently reversed that decision because of customer demand, he said.
Leach apparently had not heard about the reprieve for Outlook Express, the spokesman said. "We have been in the process of making this change known inside Microsoft," he said.
Later the spokesman issued a more "accurate" statement that removed the part about halting the development of Outlook Express.
When a product goes into sustain engineering mode it essentially means it is dead, said Rob Enderle, a principal analyst with Enderle Group.
Microsoft ships Outlook Express as part of the Windows operating system. To date, updates have been delivered together with the Internet Explorer web browser. The product is aimed at home users and Microsoft sells businesses a richer Outlook client as part of its Office suite.
Enderle had been expecting Microsoft to terminate Outlook Express. It seems the product, even though a target of many worms and viruses, is a tough one to kill.
"It is hard for me to understand why Microsoft needs two e-mail clients," Enderle said. "I think Outlook Express is a redundant product that is not strategic. Outlook makes money and also connects to other products such as Exchange. It lowers the research and development costs if they are only working on one e-mail client."
Joris Evers writes for IDG News Service