Palmsource to move into mobility market
Palmsource is to make the transition from a PDA-focused company to a mobility company, said it's president and chief executive...
This Article Covers
RELATED TOPICS
Palmsource is to make the transition from a PDA-focused company to a mobility company, said it's president and chief executive officer David Nagel.

Download this free guide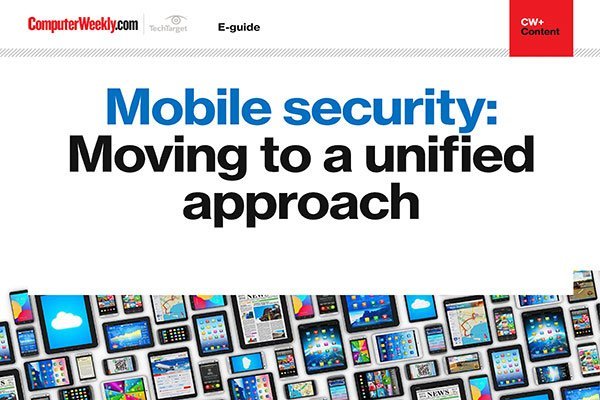 3 expert insights into how mobile security is evolving for business
Download this e-guide to read expert insights into how the current trends in mobile security strategy are showing a move from mobile device management, to enterprise mobile management and unified endpoint management - indicating an evolution towards a unified approach to mobile security.
By submitting your personal information, you agree that TechTarget and its partners may contact you regarding relevant content, products and special offers.
You also agree that your personal information may be transferred and processed in the United States, and that you have read and agree to the Terms of Use and the Privacy Policy.
The Palm spin-off which makes and markets the Palm OS, is jumpstarting this transition with a range of strategic partnerships with IBM, Novell and Visto.
"We have announced a fairly comprehensive enterprise strategy but today we don't have the server-side partner solutions," said Nagel. "So we have strategic partnerships with people who do."
Although the Visto tie-up gives Palmsource a new e-mail client and service, partnerships with IBM and Novell are vital for the company to enter the web services space.
Nagel is fully aware that Microsoft could add .net services to its own Pocket PC OS.
"We are a small company, and so we cannot afford to support a whole batch of proprietary solutions," said Nagel. "So we are going to stick with open standards - the reason we chose to partner with IBM."
Novell will provide the management part of the web services puzzle, he added.
Nagel did not rule out .net for the Palm OS. "Microsoft has repeatedly said [.net] is open and, if it is based on open standards and stays open, we will be there," he said.
However, Nagel did admit there will be difficulties in supporting .net.
"Microsoft does not make it always easy to support their server-side technology but, to be honest, it will disadvantage them if they are not open," he said.
The war between Palm OS and its rivals will be fought over developers, said analysts. Both Palmsource and Microsoft are desperate to get developers to settle down with their systems and tools. And, with Nokia's and Sony Ericsson's use of Symbian OS for their PDA-like mobile phones, the competition will only get tougher.
"China, I think, will become an important market for mobility," said Nagel, adding he hoped for more more licensees to add mobility features to Palm OS in China.
Nagel also wants to make Palm OS less dependent on Palm hardware. "Last quarter, we announced a little over half revenues from Palm, and we expect this figure to go down over the next couple of years."
Nagel is confident Palmsource will win a large chunk of the mobility market. "It is very early and a very large market and we expect our own fair share of the market in the next couple of years," he added.
Winston Raj writes for Computerworld
Read more on Mobile hardware