E-envoy: Privacy 'paranoia' is holding back joined-up e-government
A combination of restrictive data protection laws and scaremongering among IT suppliers is hampering progress towards joined-up...
A combination of restrictive data protection laws and scaremongering among IT suppliers is hampering progress towards joined-up government services.
That was the verdict of e-envoy Andrew Pinder, speaking at Oracle AppsWorld in London yesterday.
Pinder launched a scathing attack on IT suppliers and called for the modernisation of UK data protection and freedom of information legislation for the digital era.

Download this free guide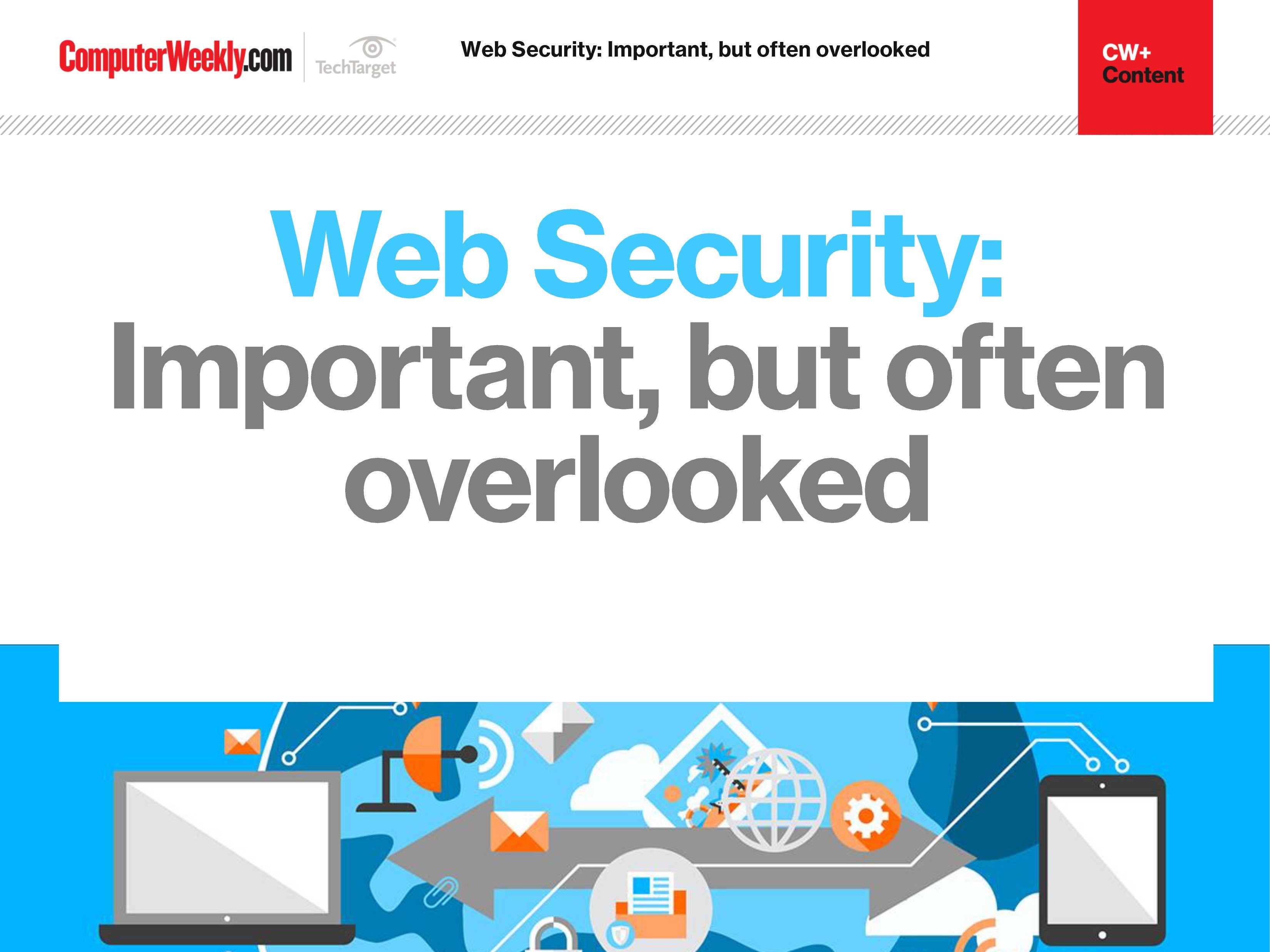 The importance of web security
Join us as we take a look at the different approaches you can take in order to bolster your web security. We find out how to identify and address overlooked web security vulnerabilities, how security controls affect web security assessment results and why web opportunities must be met with appropriate security controls.
By submitting your personal information, you agree that TechTarget and its partners may contact you regarding relevant content, products and special offers.
You also agree that your personal information may be transferred and processed in the United States, and that you have read and agree to the Terms of Use and the Privacy Policy.
"You are making people feel paranoid. People are more frightened now of the internet and doing transactions on the internet than I think is justified by rationality," he told delegates.
He said while there were clearly risks, "there are risks in everything we do in life. But the risks around the internet have become disproportionate."
While he felt it was fine for people to make a choice for greater privacy, Pinder said, "In making that choice they are depriving themselves of having a better service from public authority. It is the people who insist on legislation that stop everyone else from taking advantage of this level of government service."
Pinder stressed the need for a sensible debate. "We have not had an informed debate on privacy." Instead, he said, "We have seen hysteria in the typical manner in which we sometimes conduct public policy in this country and I think it has got out of hand."
Over the next few months Pinder said he would try to have a sensible debate on privacy.
The Data Protection Act prevents data collected on individuals from being used for other purposes. Pinder said this was far too restrictive in the digital era and was limiting seamless access to government.
"If we want to provide better services to people I think it is essential people can allow the sharing of their data for different purposes from the reasons they gave the data in the first place," said the e-envoy.
However, he said it was very unlikely that there would be any change in data protection legislation this side of a general election.
Read more on Privacy and data protection