E-Skills to tempt 40,000 into IT
Sector training body seeks 40,000 new recruits for IT employers' £3m funding boost and wider industry support bolster NTO's...

Download this free guide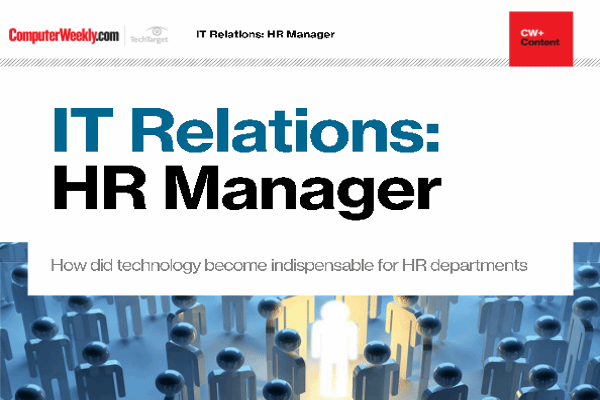 How did technology become indispensable for HR departments
HR and IT departments have begun to work closely together over the last few years. While HR historically has often received limited attention, companies now understand the key role the department plays in the business.
By submitting your personal information, you agree that TechTarget and its partners may contact you regarding relevant content, products and special offers.
You also agree that your personal information may be transferred and processed in the United States, and that you have read and agree to the Terms of Use and the Privacy Policy.

Sector training body seeks 40,000 new recruits for IT employersl £3m funding boost and wider industry support bolster NTO's credibility.

E-Skills UK, the public-private sector partnership for IT training, aims to bring 40,000 more youngsters into the IT workforce within three years. The move is an attempt to plug potential skills gaps and create a new generation of IT professionals with business and communication skills.

The training body, which has won backing from the UK's largest IT users, including Sainsbury's, BT, British Airways, and Ford, said the IT profession in the UK will need to offer higher-value business and management skills as more commodity programming work moves off-shore.

The government this week announced a £3m funding boost for E-Skills UK, which will become one of the first of 23 sector skills councils being created to give employers a direct input to government training policy and the development of courses in schools, colleges and universities.

"We are trying to predict what user companies will look like in three years' time, what skills will be needed off-shore and what skills will be needed here," said Karen Price, chief executive of E-Skills UK. "There is a strong feeling that we will need people in the UK focusing on higher added-value skills, business and management, rather than purely technical skills."

One of the new body's priorities will be to work with employers and universities to develop new IT degrees and further education courses that will give youngsters the grounding in IT, business and communications skills that employers want.

Employers believe these new qualifications will encourage brighter students and more women, who often shun IT, to enter the profession.

"There is still a dearth of capability, and the skills council will not only help to increase the resource pool, but also help people to understand how valuable IT is as a career - that IT is not just a career for propeller-heads," said Maggie Miller, business transformation director and chief information officer at Sainsbury's.

Richard Thwaite, director of IT for Europe at Ford, which is currently having difficulty recruiting telecoms and web specialists, said he hoped the new qualifications would encourage more women and ethnic minorities into the profession.

"We cannot always make our voice heard. By bringing together a number of different industries, E-Skills UK can have a more significant impact," said Thwaite.

www.eskills.com
Read more on IT jobs and recruitment