Eclipse project reaches fruition
The Eclipse open-source tools consortium yesterday announced availability of CDT (C/C++ Development Tools) 1.0.
The Eclipse open-source tools consortium yesterday announced availability of CDT (C/C++ Development Tools) 1.0.
Eclipse said it was a major step forward in the development of an integrated, open cross-platform IDE for C/C++ development. Portions of the UML 2.0 specification, meanwhile, moved a step closer to adoption at an OMG meeting last week in Orlando.

Download this free guide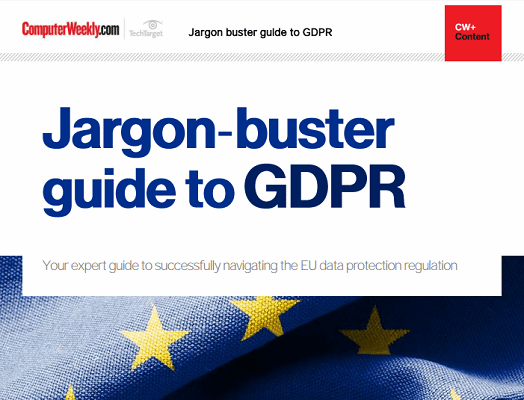 Jargon-buster guide to GDPR
The 10 most important things you need to know about GDPR, and a jargon-buster explanation for some of the key terminology.
The CDT 1.0 framework can be used to integrate C and C++ tools from multiple suppliers, and its release means that Eclipse's support for C and C++ is as strong as it is for the rival Java programming language.
The Eclipse community builds royalty-free technology as a platform for tools integration. Eclipse features a plug-in-based framework that is intended to make it easier to build, integrate and use software tools. Tools producers collaborate and share core integration technology.
Meanwhile, the Object Management Group voted to recommend adoption of the Unified Modelling Language (UML) 2.0 Infrastructure, Object Constraint Language and Diagram Interchange Protocol. A fourth area, superstructure, pertaining to rendering of diagrams, is pending.
UML is a modelling language for analysis and design of enterprise applications and is a key component of the OMG Model Driven Architecture approach, said Fred Waskiewicz, director of standards at OMG.
OMG's action means the submissions have been reviewed by the issuing task force and OMG architecture board and will be subject to votes by the OMG platform technology committee and board of directors.
Final adoption of UML 2.0 is anticipated in June. UML 2.0 focuses on better integrated semantics and greater support for extensibility. Through UML 2.0, core development assets and design code can, through profiles, be extended to different platforms such as Web services, Java or Corba (Common Object Request Broker Architecture).
Eclipse CDT 1.0 can be downloaded at http://www.eclipse.org/tools/downloads.html.