Retail group overhauls systems
Nisa-Today's is completely restructuring its IT systems, in a project it describes as one of the most important ever undertaken...
This Article Covers
RELATED TOPICS

Download this free guide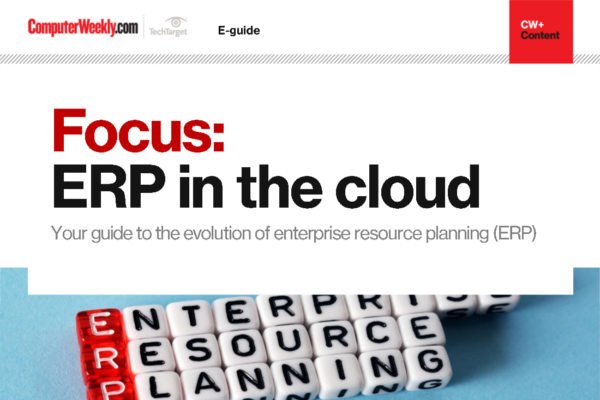 Are you keeping up with the ERP evolution?
Read about the new best practices for the ERP systems and how to tackle the growth of ERP integrations.
By submitting your personal information, you agree that TechTarget and its partners may contact you regarding relevant content, products and special offers.
You also agree that your personal information may be transferred and processed in the United States, and that you have read and agree to the Terms of Use and the Privacy Policy.

Nisa-Today's is completely restructuring its IT systems, in a project it describes as one of the most important ever undertaken by the business.

The company, the UK's largest buying group for independent retail and wholesale companies, has 450 retail and 331 wholesale members with a combined annual turnover of £15bn. It is upgrading its merchandising and supply chain systems to support rapid growth, which has seen turnover grow by 800% since 1987.

The project, which aims to speed up the supply chain, improve the quality of information sent out to members and increase their profits, is vital to the future success of the organisation, said John Schofield, group managing director of Nisa-Today's.

"This project represents a substantial investment for Nisa-Today's and involves a lengthy implementation process that has already begun," he said. "It is one of the most important decisions the business has ever had to make and will impact on our entire operation."

Nisa-Today's will replace its 15-year-old AS/400-based legacy systems, with merchandising and distribution systems from software supplier Retek and an order capture and processing system from Enabler UK.

The new systems, which will integrate with each other and the legacy systems with software from integration supplier SeeBeyond, will vastly improve efficiency, said Wayne Swallow, head of IT at Nisa-Today's.

"We have about 30 or 40 legacy systems meaning the IT team spends most of its time supporting the various systems," said Swallow. "By putting receiving orders, replenishment and sending out goods under the same banner, we will see a massive return on investment."

To improve the information sent out to members on issues such as merchandise and promotions, Nisa-Today's is rolling out an online portal to support the new systems, Swallow said.

"A major barrier has been the way we can send out information - much of it is in paper form - but we now aim to be very much web-based," he said. "We want to be more visible to our members and increasing accessibility will support that."

The overhaul of systems will not be easy but should bring a number of benefits, said Tony Hart, managing analyst at research firm Datamonitor.

"The challenges are going to include migrating existing systems, data and processes to the new system and this will become difficult when aiming to get a consistent view of all the data from multiple parties," he said.

"In the long term, this will be beneficial in reducing the cost of doing business, and increasing the visibility and transparency of processes and inventories."
Read more on Business applications