No room for error as health chiefs rush to spend £2.3bn
The Department of Health has come under fire for "rushing" the preparations for its £2.3bn investment in national IT systems such...

Download this free guide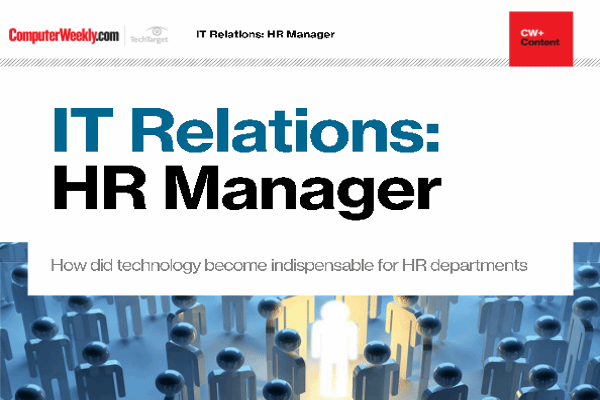 How did technology become indispensable for HR departments
HR and IT departments have begun to work closely together over the last few years. While HR historically has often received limited attention, companies now understand the key role the department plays in the business.
By submitting your personal information, you agree that TechTarget and its partners may contact you regarding relevant content, products and special offers.
You also agree that your personal information may be transferred and processed in the United States, and that you have read and agree to the Terms of Use and the Privacy Policy.

The Department of Health has come under fire for "rushing" the preparations for its £2.3bn investment in national IT systems such as electronic patient records, despite complexities that make the implementation plans more ambitious than those for projects that have failed in the past.

Officials have resorted to using an emergency provision under European tendering law, called "accelerated" procedures, to appoint a company to help run a new programme office, costing up to £1m a month.The new office will manage the £2.3bn IT spend.

The accelerated procedures allow the Department of Health to reduce the time taken to choose a private sector organisation by about five weeks.

The department said it is using emergency provisions because of "unforeseen circumstances", which have led to officials needing to recruit external "key managerial staff" rather relying on in-house personnel.

The use of more usual recruiting procedures "would be impracticable for reasons of urgency" and would "result in delay to the procurement of the [national IT] programme and consequent irreparable disadvantage", the Department of Health said.

Further evidence that speed is driving the national IT programme came in a paper published last month. In "The National Programme for IT in the NHS" the Department of Health said it wants as its first principle the "commitment of all parties to do things quickly".

But suppliers said this allows little or no margin for error. "We have no idea of who is doing what on the national programme yet. There are still people being appointed, yet [health officials] plan to appoint major consortia for the national programme by the spring," said one NHS supplier.

Suppliers also said there are no clear plans on how the department will get commitments to the national programme from doctors, nurses and local IT specialists.

Tim Williams of Millstream Associates, an expert in tendering rules, said, "The overall effect is that the contract worth £12.5m a year is awarded five weeks earlier than using more normal European procedures.

"I am sure that the man in the street would rather wait an extra five weeks for systems that work than rush into the procurement of £2.3bn worth of new systems that are inadequately specified."

The Department of Health insisted it is "going as rapidly as good practice allows".

Read more on IT jobs and recruitment