MySQL upgrades open-source database
A version of MySQL open-source database that includes "sub-selects" and other improvements to help enable the database to be used...

Download this free guide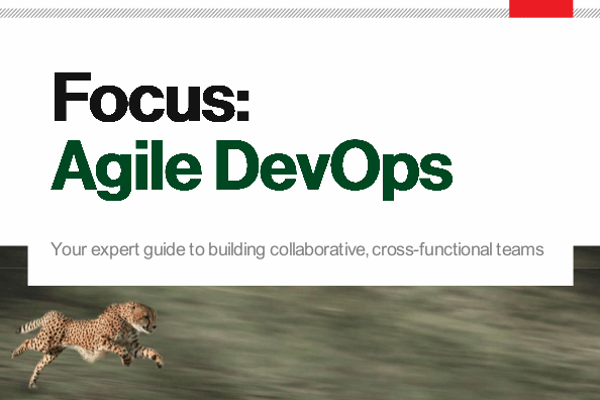 How can your business benefit from DevOps?
Let's take a look at six of the development practices that Disciplined Agile Delivery recommends for disciplined DevOps teams.
By submitting your personal information, you agree that TechTarget and its partners may contact you regarding relevant content, products and special offers.
You also agree that your personal information may be transferred and processed in the United States, and that you have read and agree to the Terms of Use and the Privacy Policy.

A version of MySQL open-source database that includes "sub-selects" and other improvements to help enable the database to be used for large-scale enterprise application was announced at the LinuxWorld Expo in New York.



The first development release of MySQL Version 4.1 is available at no cost at http://www.mysql.com and integrates improvements that enhance the MySQL architectural foundation for building heavy-load commercial applications.

MySQL said the database could be used by developers and it may still make small improvements during the next few months.

Included is support for SQL sub-selects, also known as sub-queries or nested queries, which enable users to search complex data. Users can achieve query consolidation by nesting one query inside another to build a resource otherwise unavailable for searching in a single statement.

Sub-selects enable users to query within a result set, limit the result set, or correlate results with an otherwise-unrelated query in a single call to the database.

Also featured in Version 4.1 is a highly optimised MySQL server library with a smaller footprint that performs faster when embedded in third-party software.

SSL (Secure Socket Layer) support is improved in Version 4.1, in which the "mysql" server process can use SSL to secure traffic to MySQL databases from origination points such as a Windows application residing outside a firewall.

Version 4.1 also supports as many as 64Gbyte of memory in 32-bit Windows (AWE memory) using the InnoDB storage engine. Performance is improved through in-memory tables using B-TREE indices.

Also available in Version 4.1 is support for Unicode through the UCS2 and UTF8 international character sets, for easier storage and manipulation of internationalised data. Support also is included for a subset of GIS data types as proposed by the OpenGIS consortium, for searching in maps.

MySQL also provided some details on the next major version of the database, Version 5.0, which is due by the end of the year. It will include features such as stored procedures and triggers.

Sun Microsystems has been bundling MySQL with its LX50 Linux server.
Read more on Database software