Bill Gates points to a 'digital decade'
Microsoft chairman and chief software architect Bill Gates preached an upbeat vision of technology at the Indian Institute of...

Download this free guide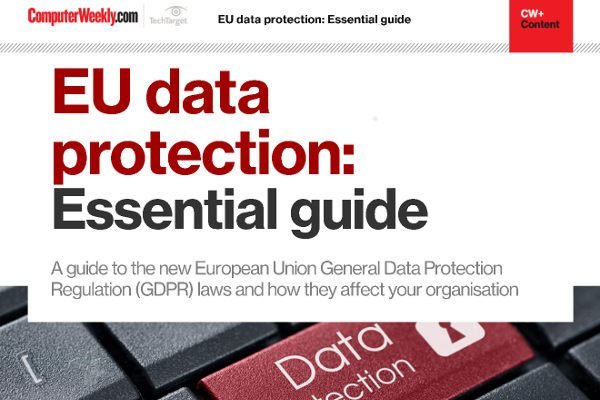 EU data protection: Essential guide
Access this guide to aid you in facing the challenges, opportunities and key actions need to consider in preparing your organisation for GDPR.
By submitting your personal information, you agree that TechTarget and its partners may contact you regarding relevant content, products and special offers.
You also agree that your personal information may be transferred and processed in the United States, and that you have read and agree to the Terms of Use and the Privacy Policy.

Microsoft chairman and chief software architect Bill Gates preached an upbeat vision of technology at the Indian Institute of Technology's 50th Anniversary Celebration gathering in California last week.



Gates foresaw a future where most everyday tasks would be done on a digital basis. He showed a watch that can provide sports scores and weather reports as well as telling the time as an example of where technology is heading. Handwriting and speech technologies will be taken for granted as well, Gates added.

Web services, featuring a set of standard system integration protocols, will boost communication between computer systems, Gates said. "We see [Web services] not only as a foundation of e-commerce, but also solving the manageability [issue]."

The digital infrastructure will need more reliability and better ways - such as smartcards or biometrics - to verify identities than the use of passwords, he added.

Gates predicted that other problems, such as lack of broadband networking, would also need to be addressed.

He also reflected on his initial vision of an "ideal" PC, which is what keeps him from retiring

Gates expressed surprise at the lack of optimism in the industry, given that technical developments such as hard disk advancements, for example, are still moving forward.

In response to a question from the audience about the struggles facing technology startups, Gates said the period of 1998 to 2001 distorted key values important to startups.

He advised startups to keep costs low and meet development milestones before hiring more people. "VCs [venture capitalists] and Microsoft's own internal incubation [program] have to keep things at the lowest possible costs."

When asked how to reconcile software quality issues with market pressures that may prompt releases of products that are not quite ready, Gates acknowledged there is room for improvement. "Let me say, this is an area where I'm very proud of what we've done and we need to do more."

Developers need to work in a free-form fashion, with freedom to add components, in order to produce better products, Gates said. He expected stronger links between the computer science and biology fields

India, for its part, needed to become more diverse by adding manufacturing to its strengths in computer science, he said. China is "just in a league of its own [in manufacturing] and no one else is paying attention", he warned. "India's going to have to get into that game"
E-Handbook

E-Handbook

E-Zine
Read more on IT for small and medium-sized enterprises (SME)