2002 to see biggest ever drop in IT revenue, says IDC
The worldwide IT industry will suffer a 2.3% drop in revenue of this year, the largest decline ever according to market research...

Download this free guide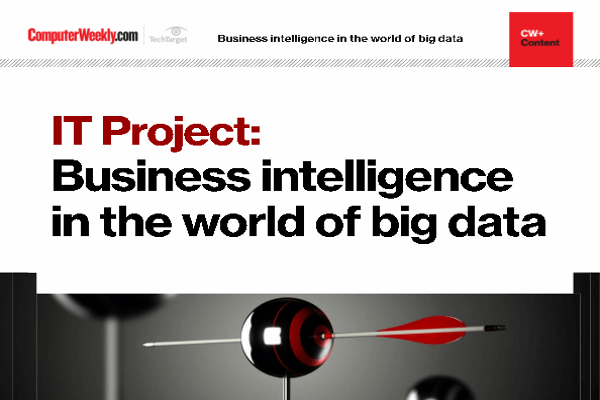 "Business intelligence is very much a priority for corporate IT"
Find out why business intelligence remains on top of 2016/2017 IT priorities and get access to some great case studies
By submitting your personal information, you agree that TechTarget and its partners may contact you regarding relevant content, products and special offers.
You also agree that your personal information may be transferred and processed in the United States, and that you have read and agree to the Terms of Use and the Privacy Policy.

The worldwide IT industry will suffer a 2.3% drop in revenue of this year, the largest decline ever according to market research group IDC.



The researchers predict the total worldwide IT industry revenue this year will contract to $875bn (£559bn), a figure lower than forecasts made as recently as August when total IT revenue for the year was expected to remain above $900bn.

The analysis was derived from IDC research in 43 countries as well as surveys of business executives.

This year's revenue drop combined with a decrease last year means the IT industry has shrunk by 3% over the past two years, said John Gantz, chief research officer at IDC. This compares with an average annual growth rate of 12% in the IT industry over the past 20 years.

Looking forward, IDC said IT spending was expected to pick up, driving a worldwide growth rate of 5.8% in 2003 with European growth at 5.4%.

Major areas of decline this year include a 9.3% reduction in the worldwide systems market, which includes PCs, servers and workstations. In addition, the worldwide storage market sees a drop of 10.6% in 2002, while the worldwide network equipment market suffers a 7.6% decline as sales to telecommunications service providers havedropped sharply.

The services market, which represents more than one-third of total worldwide IT revenue, has been hard hit, with the average contract value falling to a three-year low, IDC said.

Although IDC expects IT spending to resume growth in 2003, it cautioned against unrealistic expectations in specific sectors.

Software spending, for example, will remain weak, and price competition will inhibit revenue growth in the hardware sector. Growth of services will be restricted as companies invest in projects that are smaller in scope than in prior years.

Beyond 2003, IDC expects growth rates to improve for several years followed by slower growth later in the decade.

IDC also emphasised that significant changes in the economic or geopolitical environment, such as a prolonged war in Iraq or another plunge in the stock market could result in lower growth rates for IT spending.

As a result of this uncertainty, IDC for the first time produced an alternate "downside" forecast. Under these more negative conditions worldwide IT spending growth next year would be closer to 2%, IDC said.
Read more on IT innovation, research and development