Cisco's R&D pushes for device intelligence
Cisco has focused its research and development on putting greater intelligence into the network with a move into storage...

Download this free guide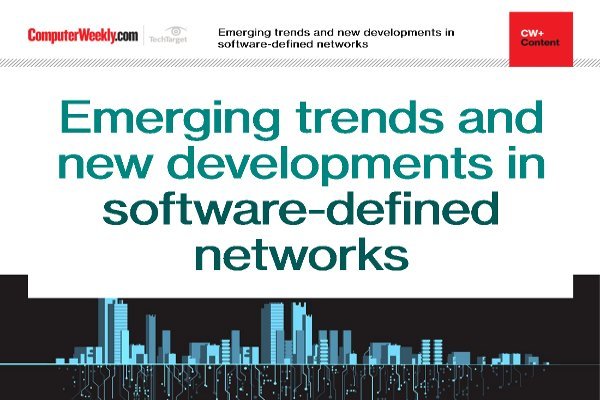 The latest developments and trends in SDN
Join us as we sit down with a number of senior IT managers from multi-national enterprises to discuss the latest trends in the world of software-defined networks.

By submitting your personal information, you agree that TechTarget and its partners may contact you regarding relevant content, products and special offers.

You also agree that your personal information may be transferred and processed in the United States, and that you have read and agree to the Terms of Use and the Privacy Policy.

Cisco has focused its research and development on putting greater intelligence into the network with a move into storage management and intelligent wireless networking, writes Antony Adshead.



In an interview with Computer Weekly, Cisco's chief development officer, Mario Mazzola pointed out that the development of 0.13micron processor technology has boosted the amount of processing power which can be fitted onto a chip.
The jump from the 0.18micron technology, which is currently available, to 0.13micron gives a 30%-40% increase in clock speeds for a 50% smaller footprint.

At present no products to use the technology are widely available but Cisco is among a number of networking equipment suppliers with products on the test bench.

Mazzola heads up a 13,000-strong R&D and engineering operation with a budget of $3.2bn (£2bn).

"Our investment focus is towards a systems and network managent-based approach based strongly on software," he said.

Over the next year Cisco will concentrate its research efforts on storage networking, wireless Lans, security and IP telephony, Mazzola said. The common thread between these areas is the opportunities that flow from being able to incorporate greater processing power into a device, so moving intelligence on to the network.

In the security arena Cisco is working on built-in firewalls; virtual private networks; Secure Sockets Layer (SSL); intrusion detection capabilities; and encryption/decryption - as shown by the Catalyst 6500 device, which was released in last month.

Mazzola said business-to-business relationships are "just scratching the surface" at the moment. Building the access and rights policies of business partners into switches and routers will make inter-business collaboration more attractive where security concerns mean that companies are unwilling to share information down the supply chain, he said.

"Many businesses are still inefficient in dealing with multiple business partners and many processes are still carried out manually.

"But if the network can keep control of access through policies tailored to users and their rights of access, a different level of communication can come about," he said.

Similarly in storage, Cisco is developing a technology that will put the management of storage area networks on to the network. Storage developers have long tried to achieve flexibility and management in often heterogeneous storage environments.

Slow progress is being made, however, towards achieving interoperability between various suppliers' products. Cisco hopes to addressthe interoperability issue with the release of its MDS 9000 Multilayer Intelligent Storage Switches later this month.

"We think it makes sense to move flexibility and manageability to the storage network - achieving virtualisation to map between the physical and logical network," Mazzola said.

On the wireless Lan front, Mazzola said the company is working on intelligent wireless access points. This project aims to develop appliance capable of regulating how devices relate to the wireless network.

Where, say, 802.11b devices currently take a share of the available 11mbps transfer speed, the aim is to give the full 11mbps to each user by dividing the signal more intelligently.

Cisco is also testing a dual 802.11b/GSM handset. As part of its ongoing development of IP telephony technology Cisco's labs are currently working on hybrid 802.11b/GSM mobile equipment, codenamed Satchmo. Eventually the user, using a single number, will be able to roam between high-bandwidth wireless Lans inside buildings and GSM services outside.

According to Mazzola products could be shipping by the second half of 2003.

In the lab - Cisco's R&D menu

Hybrid 802.11b/GSM equipment, allowing devices with a single number to roam between public mobile networks and high bandwidth wireless Lans. Available later next year


Storage networking devices that enable San aggregation and interoperability by using the latest advances in processing power to enforce policies and manageability at the network level. MDS 9000 released at the end of November


Wireless Lan base stations that, by intelligently managing the frequency spectrum, give full bandwidth to each user rather than enforcing sharing. Also comes with automatic sensing and signal regulation when two base stations clash


Building in security functions to network devices to finely control user access and rights to information. According to Mazzola this could open up "a different level of communication" in B2B relationships.
Read more on Wireless networking