Trend Micro adds Wi-Fi protection to PC-cillin
Antivirus software maker Trend Micro unveiled the latest version of its "all-in-one" security software suite yesterday (18...

Download this free guide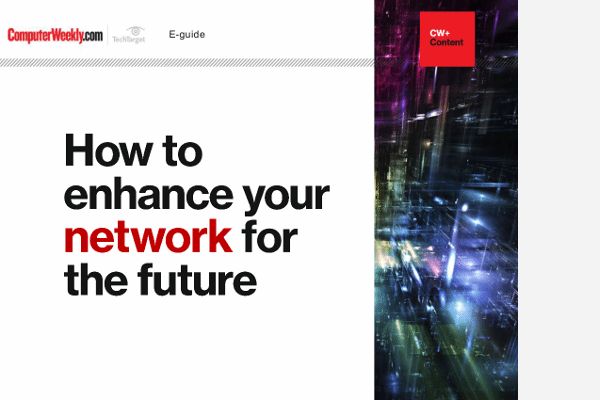 How to enhance your network for the future
Latest on networking developments and directions: NFV, self-optimising networks and IoT enabled smart cities
By submitting your personal information, you agree that TechTarget and its partners may contact you regarding relevant content, products and special offers.
You also agree that your personal information may be transferred and processed in the United States, and that you have read and agree to the Terms of Use and the Privacy Policy.

Antivirus software maker Trend Micro unveiled the latest version of its "all-in-one" security software suite yesterday (18 November) and said it planned to go head-to-head with dominant players Symantec and Network Associates for a bigger share of the US home user and small office/home office security software market.



PC-cillin 2003 includes features that give users advanced warning about virus outbreaks and protect users connecting to wireless access points, claimed Trend Micro.

The Outbreak Alert feature pushes warning messages out to workstations running PC-cillin, prompting users to download updated patterns to protect against viruses and worms detected.

The feature exploits one of Trend Micro's chief assets, the worldwide TrendLabs virus research and notification organisation.

Alerts will appear in the form of either yellow or red pop-up messages. Yellow alerts notify users of scattered appearances of a new virus, whereas red alerts are used to inform users about a rapidly spreading outbreak. By clicking on a button on the alert message, users can update their virus definitions on the spot.

PC-cillin 2003's Wi-Fi Protection feature allows users to deploy a firewall on their computer that prevents all incoming connections to a computer equipped with a wireless access Ethernet card when it is associated to a wireless access point.

PC-cillin is already well known in Japan, but is less so in the US. Trend Micro will offer US customers PC-cillin for only around $50 (£32). Symantec's Norton Internet Security 2003 and NAI's McAfee Internet Security 5.0 cost around $70.

The latest version of PC-cillin will be available later this week for download at the Trend Micro Web site. The product will also be available through major online and catalogue retailers as well as through resellers of Trend Micro's small office/home products.

Trend Micro aimed to strike deals with retail software and office product outlets across the US, aiming to have a presence by the first quarter of next year.
Read more on Wireless networking