Cisco posts gain but remains cautious
Cisco Systems yesterday posted a net profit of $618m (£396m) for the first quarter of its 2003 financial year, up from a loss of...

Download this free guide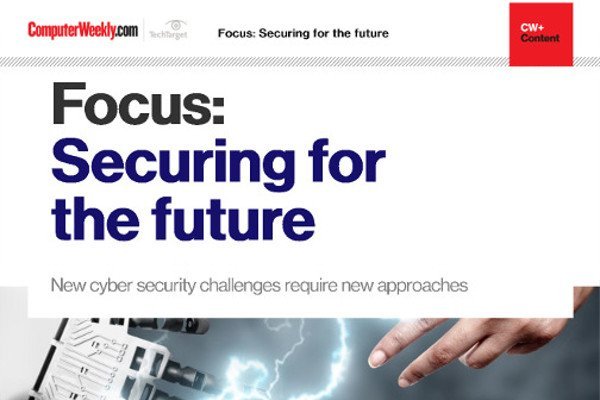 New technologies: a source of threat as well as a solution
Learn about fighting the ever evolving ransomware, IoT botnet malware and data manipulation attacks.
By submitting your personal information, you agree that TechTarget and its partners may contact you regarding relevant content, products and special offers.
You also agree that your personal information may be transferred and processed in the United States, and that you have read and agree to the Terms of Use and the Privacy Policy.

Cisco Systems yesterday posted a net profit of $618m (£396m) for the first quarter of its 2003 financial year, up from a loss of $268m (£172m) in the same quarter a year ago.



Revenue grew to $4.8bn (£3.1bn) in the quarter ending 26 October, from $4.45bn (£2.8bn) a year earlier, but chief executive officer John Chambers admitted the outlook for the industry remains cloudy.

On a pro forma basis, excluding the effect of acquisition charges, payroll tax on employee stock option exercises, losses on public equity investments and certain non-recurring items, Cisco reported a net income of $1.03bn (£660m).

For the second quarter, Chambers projected revenue to remain flat or fall by about 3-4%.

Employee count reached 35,278, down 288 from the previous quarter, according to executives.

The bulk of Cisco's revenue continued to come from its traditional businesses, namely routing and switching equipment, though security product revenue showed double-digit growth in the quarter.

With growing sales of firewalls, VPN (virtual private network) products and intrusion detection systems, Cisco gained market share against both its traditional rivals and new competitors.

Overall, switches accounted for 42% of revenue, routers for 27%, access products for 5% and other products for 9%. Services accounted for 17%of revenue, said Larry Carter, Cisco's chief financial officer.

The Asia-Pacific region was Cisco's most stable market, with double-digit growth in orders in China, Chambers said. Asia had 11% of all sales, while Japan had 7%.

The US accounted for half of all revenue but continued to suffer from weak spending by telecommunications carriers and certain types of enterprises. Retail, education, housing and the federal government appeared stronger, while the hospitality and telecommunications service sectors remained weak.

Countries in the Americas excluding the US remained weak, falling to 4% of sales from 5% the previous quarter. Europe, the Middle East and Africa made up 28% of sales, Chambers said. Brighter spots in Europe included Eastern Europe and the UK.