Japan to test biometrics for airport check-in
Japan's Ministry of Land, Infrastructure and Transport plans to conduct a trial using contactless integrated circuit (IC) chips...

Download this free guide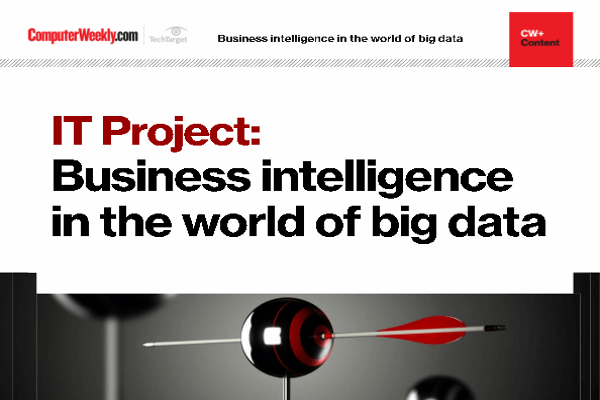 "Business intelligence is very much a priority for corporate IT"
Find out why business intelligence remains on top of 2016/2017 IT priorities and get access to some great case studies
By submitting your personal information, you agree that TechTarget and its partners may contact you regarding relevant content, products and special offers.
You also agree that your personal information may be transferred and processed in the United States, and that you have read and agree to the Terms of Use and the Privacy Policy.

Japan's Ministry of Land, Infrastructure and Transport plans to conduct a trial using contactless integrated circuit (IC) chips and biometrics technologies to help speed up check-in times at Japanese airports.



The trial, which is to be run at Tokyo's Narita Airport early next year, aims to establish a simpler and faster airport check-in process while maintaining security.

It is part of an E-Airport initiative announced by the Japanese government in June last year that is designed to equip Japan's international airports with the most technologically advanced IT in the world.

Participants include NTT DoCoMo, Japan Airlines Systems and New Tokyo International Airport Authority. For the trial, 1,000 participants will be chosen among Japan Airlines Systems' frequent overseas flyers.

Before using the airport, passengers participating in the trial will need to register their passport information, face recognition data and iris recognition data.

Passport information will be put on an IC chip, which can be embedded in either a mobile phone strap - a common accessory for Japanese mobile phone users - or a card that passengers can carry with them.

At check-in, a passenger's passport information is read through from the contactless IC chip and a facial recognition device confirms that the passenger matches the individual data stored in the chip.

After authentication is completed, an automated check-in terminal issues a boarding pass and the passenger proceeds to a security gate. The IC chip and a positive iris match allow the passenger to go through the security gate.

Iris recognition and IC chip are reauthenticated at the boarding gate. The passengers who finish these procedures will be allowed to board aircraft before other passengers.

The trial itself will not significantly reduce check-in time for Japanese passengers. In the future, this will be achieved by elminating the need for all passengers to present their passports to an airport official for identification. In this way, the government hopes the system can cut check-in time by half.