HP to consolidate reseller and developer programmes
Hewlett-Packard is consolidating all its partnership programmes for system integrators, consultants, independent software vendors...
This Article Covers
RELATED TOPICS

Download this free guide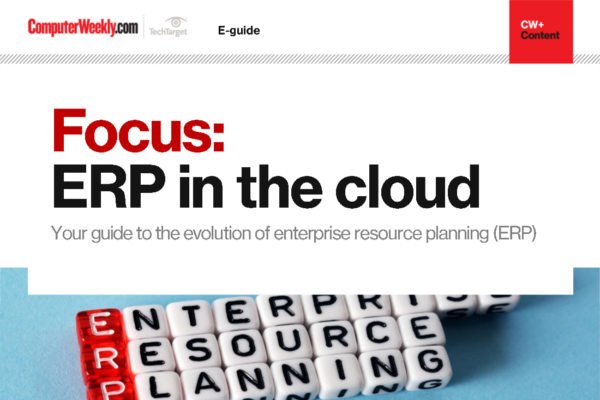 Are you keeping up with the ERP evolution?
Read about the new best practices for the ERP systems and how to tackle the growth of ERP integrations.
By submitting your personal information, you agree that TechTarget and its partners may contact you regarding relevant content, products and special offers.
You also agree that your personal information may be transferred and processed in the United States, and that you have read and agree to the Terms of Use and the Privacy Policy.

Hewlett-Packard is consolidating all its partnership programmes for system integrators, consultants, independent software vendors (ISVs) and resellers in the wake of its merger with Compaq.



All the technical and business support programmes will be brought together under the name PartnerOne, said Susan Reynolds, director of partner marketing for the Americas.

PartnerOne will cover all types of partners, all regions of the world and all product and service lines of the merged company, Reynolds said. Some elements of the programme are in place now and others will be rolled out in different regions over time.

HP gives its partners marketing help, such as product rebates that resellers can pass on to customers, and technical resources to help integrators build systems for customers and ISVs to develop software.

Following HP's acquisition of Compaq, completed earlier this year, the company had about 40 different partner programmes spread across many product lines and partner types, said Carl Ramsey, the company's partner programme director. PartnerOne is intended to streamline that system.

The consolidation will make things easier for some partners that act as resellers in some cases and as consultants or system integrators in others, according to Reynolds. Previously, those partners had to join two different programmes.

At the same time, HP will expand the help it gives successful partners to include more planning assistance and investments such as co-sponsorship of customer seminars.

The move also will save some ISVs money: Before the merger, Compaq charged $600 (£386) per year to join its software developer partner programme. Membership in PartnerOne is free.

Included in PartnerOne is the new Developer & Solution Partner Program (DSPP), an extension of the Compaq Solutions Alliance and the pre-merger HP developer portal.

DSPP provides technical and business help to ISVs, system integrators and other developers. It is now available worldwide and is being used by about 6,000 partners, according to Ramsey.

As part of PartnerOne, HP is also consolidating its many pre-merger professional certification programmes into the worldwide HP Certified Professional programme.

The full PartnerOne programme for all partners, including resellers, is in place already in the US and Canada. Roll-out in Europe is expected in the first quarter of 2003 and in other regions within the first half of 2003.
Read more on Business applications