Sun unveils new ONE server options
Sun Microsystems is releasing two new editions of the Sun ONE Application Server, featuring integration with the Sun ONE Studio...

Download this free guide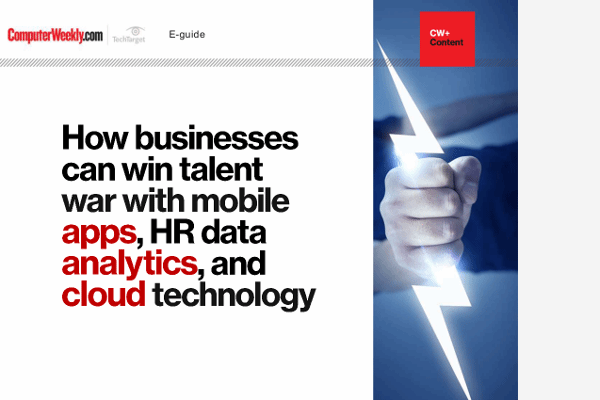 How businesses can win talent war with mobile apps, HR data analytics and cloud technology
Latest articles on HR best practices: mobile apps disrupting the annual staff appraisals; reasons for and against open-source software; and Rolls-Royce case study.
By submitting your personal information, you agree that TechTarget and its partners may contact you regarding relevant content, products and special offers.
You also agree that your personal information may be transferred and processed in the United States, and that you have read and agree to the Terms of Use and the Privacy Policy.

Sun Microsystems is releasing two new editions of the Sun ONE Application Server, featuring integration with the Sun ONE Studio for Java Enterprise Edition Web services tools.



Sun ONE Application Server 7 features an implementation of J2EE 1.3 and Java Web Services Developer Pack (WSDP) to provide standard implementations of Web services standards including WSDL, SSoap, ebXML, and UDDI.

Version 7 is integrated with Sun ONE Studio for Java 4.1, an updated toolset that includes support for WSDP. This integration, plus pre-built components provided in the Sun ONE Application Framework 2.0, helps streamline development of Java Web services and increase developer productivity, according to Sun.

"This is actually the first application server that's both J2EE 1.3-compliant and also supports the complete Java WSDP," said Rich Schultz, group product marketing manager for Sun ONE Java Web Services.

The two editions being released are the Platform Edition and Standard Edition.

The Platform Edition is available as a free download on Solaris and Windows platforms. This edition is expected to be integrated into the Solaris 9 operating environment in January. Versions for SunLinux, HP-UX, and AIX are expected to be available within 60 to 90 days. Maintenance and support are available for an additional cost.

Also available is the Standard Edition of the application server, for an additional $2,000 (£1,284) per CPU. This version adds operations management capabilities such as remote administration and monitoring for larger scale administrative domains, according to Sun.

One analyst said Sun's new application server is completely different to previous offerings by the company. "I think what they're doing is very well-aligned with their customers," said John Rymer, vice-president of Giga Information Group in California, USA.

"A lot of shops build their own data access layer or security layer. They need a product that's simple and easy to integrate with, and that's what this is," Rymer said.

The product is component-based, Rymer said. "It doesn't have a lot of the features in [the IBM] WebSphere and [BEA] WebLogic platforms such as portal functionality and integration functionality," said Rymer.

"It's just simple and direct and easy to integrate with the basic function that the product provides. I've talked to a number of customers and there's a market for this," Rymer said. Sun does, however, suffer from being late to market, he said.

An enterprise edition of the application server, due in mid-2003, will add support for high-availability clustering and load balancing.
Read more on Web software